---
L'album européen de la semaine, c'est «LEWSBERG» de LEWSBERG (PAYS-BAS). Gagnez cet album en écrivant à musique(at)euradio.fr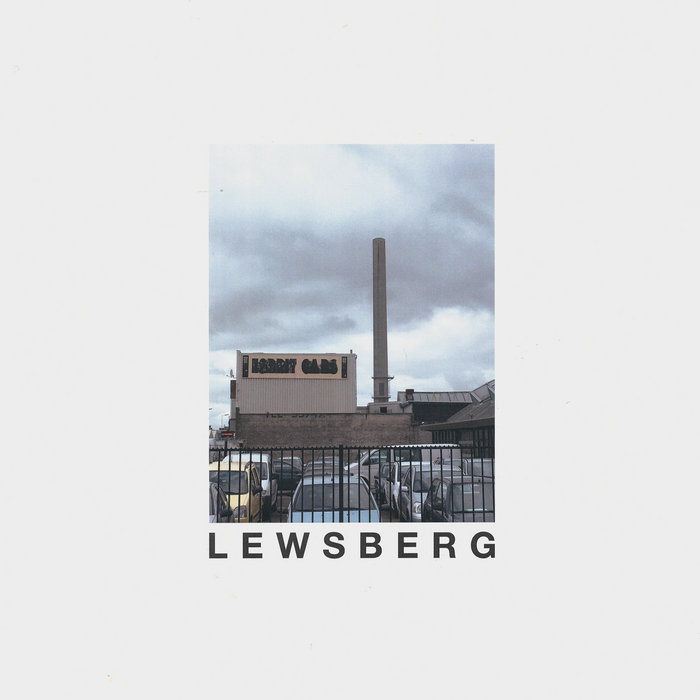 ABOUT THE ALBUM :
Interview with Arie Van Vliet from Lewsberg :
Lewsberg
Lewsberg from Rotterdam are a four-piece rock group named after writer and fellow
Rotterdammer Robert Loesberg, famous for his dangerous novel Enige Defecten from 1974.
That is the greatest source of inspiration for the band: the counterculture and big-city cynicism
of the 1960s and 1970s. After putting out The Downer (ep, cassette) and Non-fiction Writer
(single, 7") in 2017, Lewsberg released their self-titled debut full-length in the Netherlands in
2018. Nine rudimentary and repetitive rock songs, full of a tough, nonchalant intensity. The
English lyrics, delivered with a heavy Rotterdam accent, show a tendency towards existentialism
and black humour. The album will be re-released worldwide in January 2019.
Press
"Rotterdam Talking Heads/Television enthusiasts jut out with a riveting chugger of blase threat
and moral ambivalence." — MOJO (UK)
"The laid back, soft-spoken Non-Fiction Writer and the more rocking Terrible are warm,
bare-bones, know how to let loose a two-note or ragged solo, and just sound right." — Brooklyn
Vegan (US)
"A fresh delicacy and bedsit-poet romance is emerging from the misty ports of Rotterdam." —
Gigwise (UK)
"Lewsberg are one of the more interesting bands to come out of a city currently enjoying
something of an alternative musical renaissance. Lewsberg are exponents of a measured,
arty-but-inquisitive sound that is slightly at odds with the brazen racket made by the likes of their
city peers. Those who dig […] the Velvet Underground or that very early Modern Lovers sound
will surely be drawn to this." — Louder Than War (UK)
La jolie découverte en ce début février 2019 nous viens des Pays-Bas, de Rotterdam plus exactement, avec Lewsberg, un groupe que l'on jurerait tout droit revenu du New York de la fin des années 60. Avec ses faux airs de Velvet Undergroud, le quatuor envoie un son rêche et sans fioriture à travers 9 morceaux terriblement accrocheurs qui auront vite faire de séduire.
Le guitariste Michiel Klein joue également dans des groupes expérimentaux hollandais comme SWEAT TONGUE ou JSCA! On pourrait dire qu'il s'agit ici de son projet le plus "classiquement" pop! En formation quatuor basse/ 2 guitares/ batterie/ chant, les mélodies et les accords de LEWSBERG sont bien hypnotiques, et le chant qui raconte des histoires est mis en avant façon LOU REED ou encore Jonathan Richman des MODERN LOVERS. Pensez à des influences type THE FEELIES, VELVET UNDERGROUND, THE BUZZCOCKS ou même THE FALL si on veut être large!
THE VIDEO
MORE INFOS :
https://lewsberg.bandcamp.com/album/lewsberg
---
Reader's opinions
---