---
RED BRICK CHAPEL (SUISSE)
Chaque mois, Euradionantes vous présente un label européen à l'antenne et sur le site internet. Gagnez des disques du label du mois de Novembre 2018 en envoyant un mail à musique(at)euradio.fr en indiquant « RED BRICK CHAPEL».
THE LABEL
Interview with Simon Borer founder of Red Brick Chapel :
Red Brick Chapel is a musicians collective. We are organized as a grass-roots democratic association, in which all members have equal rights regarding participation and co-determination. All important decisions are made together and concordantly.
Red Brick Chapel is a record label. We release our own music.
Red Brick Chapel is a family. It's a home for brothers and sisters. And as in any family, we try to help each other wherever we can. And after all there's only one thing that really counts: good music for good people.
THE ARTISTS / RECORDS
QUIET ISLAND
Just as the universe is kept in balance by the four elements, Quiet Island also find their equilibrium. Four musicians, four voices, four worlds that melt into a dazzling whole. The quartet from Geneva plays emotional and intimate alternative folk full of thirst for discovery with all members contributing lyrics and music.
Their crystal clear vocal harmonies are embedded in a carefully arranged blend of guitars, drums and bass enriched with cello, flute, synthesizers or vibraphone. The result is a surprising and calming unity that invites you to indulge.
With their debut album Quiet Island (2015) the band toured Switzerland and Europe for two years, shared the stage with Andrew Bird (US), Junip (SE) or Pinegrove (US) and was invited to the legendary Montreux Jazz Festival.
In early 2018 Quiet Island temporarily relocated to London in order to record their second album "Telescope", which will be released on Red Brick Chapelon 5 October 2018.
More infos : https://www.quietisland.ch/
LONG TALL JEFFERSON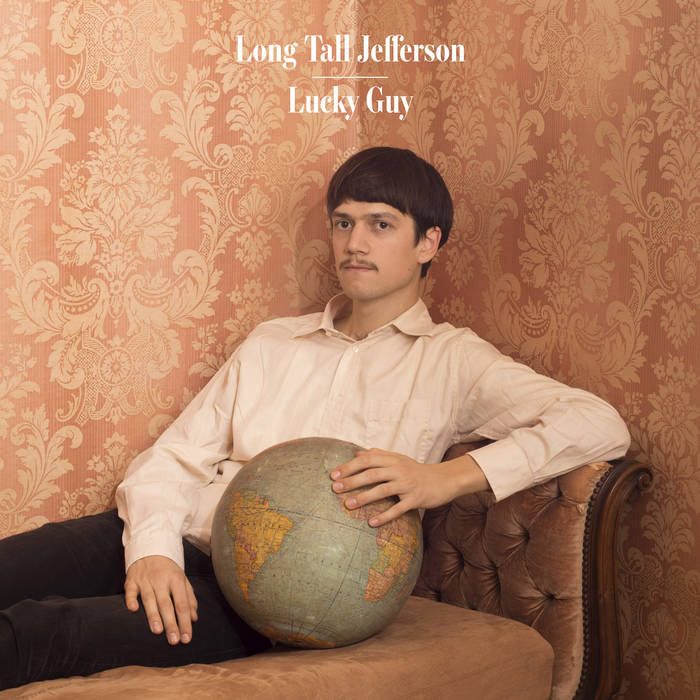 Long Tall Jefferson is not one to make himself comfortable. The restless
songwriter & storyteller has been permanently on tour for the last two years, has
played over 200 shows across Europe and captivated his audience with
ambiguous stories. He had produced his debut album I Want My Honey Back all
by himself on a cassette recorder and sold his lo-fi folk as a download code on
vintage postcards and vinyl. You could dismiss this man with a guitar as a
nostalgic or misty-eyed loner. However, he was never interested in escapism,
but rather in finding a personal and current position between the traditional and
the present.
On his second album Lucky Guy he continues this search and expands the
foundation of guitar & vocals with a colorful arsenal of additional instruments.
Drum computers, electric guitars, clarinets, piano, bass, drums, brass, violins and
percussion dress the songs in a colorfully orchestrated pop costume. The texts
focus on the humane and revolve around the lostness of the individual in the
turmoil of this world. Long Tall Jefferson distinguishes himself as a sensitive
chronicler of everyday life, who loves playing with language. For example in the
title song, when the protagonist questions the big picture "how's it even
possible we're living here / on this rocky thing wrapped in an atmosphere" and
defends himself against his recurring "first world problems". It is bittersweet
irony that flashes up again and again between the lines and in the arrangements
letting the underlying weltschmerz dissipate into thin air.
Recorded with producer Timo Keller during short tour breaks, the vastness of the
world found its way into this production which lets the listener witness the
thousand small steps between the first idea and the final result. Long Tall
Jefferson's tireless DIY attitude is also apparent in the ambitious collective label
Red Brick Chapel, which he founded in 2011 and for which he acts as the central
switchboard. He has since gathered a handful of the hottest Swiss newcomer
acts around him and together they provide a fresh musical wind far beyond their
nation's borders.
More infos : https://www.longtalljefferson.com/
AUL
Aul is the musical manifestation of a decade-long friendship: Roland Wäspe, Martina Berther and Mario Hänni bring together a vast number of ideas, which they find and absorb on their individual journeys through the musical landscape. This is how the unconventional and above all independent instrumental music of Aul is created.
UTO ist die musikalische Manifestation aus einem Jahrzehnt Freundschaft: Roland Wäspe, Martina Berther und Mario Hänni tragen mit Aul massenweise Ideen zusammen, die sie auf ihren individuellen Reisen durch die Musiklandschaft finden und aufsaugen. So entsteht die eigenwillige und vor allem eigenständige Instrumentalmusik von Aul.
Auf UTO zeigen die drei ihren gemeinsamen Sinn für Atmosphäre, Raum und Geschwindigkeit: Die neun Songs auf UTO befördern ihre Zuhörer auf eine dynamische Reise durch Soundscapes und zeitgenössische, experimentelle Populärmusik.
GAIA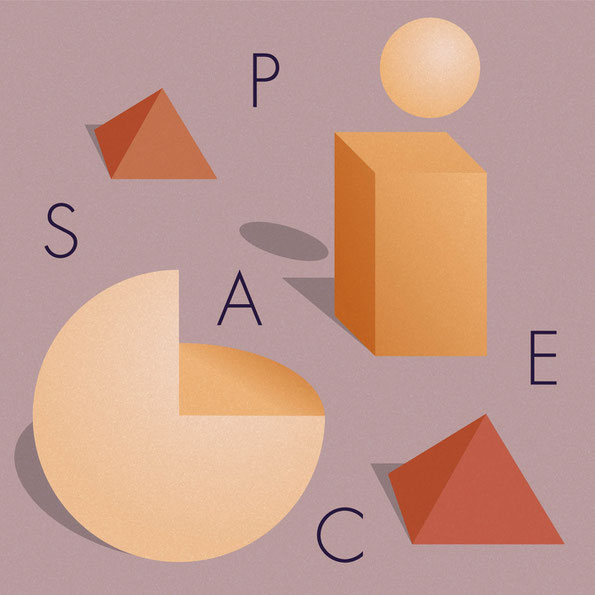 The Swiss four piece Gaia plays Electronic Dance Music with live instruments. An early obsession with analog synthesizers is paired with a burning rhythm section of drums and percussion to create a sound full of color & dynamic. In the middle of this ever evolving texture lies a voice that yearns and gets carried away. With their energetic live shows the boys quickly acquired a cult status in their hometown Lucerne's club scene which led to an invitation to M4Music Festival and nationwide radio airplay among others. Their upcoming new EP shows proof that they are more than ready to stretch the scope of their vision.
More infos : https://www.gaiaband.ch/
JON HOOD
Body Semantics took shape over the course of two years of intensive collaboration. The nine songs are independent stories which grew out of the same seed. With expressive moments of individual instruments or voice, they create a spacious balance which masterfully avoids overcrowding. Body Semantics is the clever work of three bellies and three heads who gave each other all the freedom to mix their creative potential.
Sometimes references to krautrock or avantgarde folk shimmer through. These are not cheap citations however, they are rather the product of alert ears following their instincts and augmented by perfect implementation by Conrad Lambert aka MERZ in his role as producer. With a fine sense for the music and the musicians, Lambert made a perceptible contribution to the sound of this album. Thus Body Semantics is much more than just the sum of the involved musical personalities.
More infos : https://www.jonhood.ch/
ALOIS
Alois mix their daydream-indiepop with a variety of genres yet present a consistent opus with their debut album Mints. Despite the ostensible heterogeneity, a unique underlyingsound language connects the 13 tracks on Mints like a finely braided thread. These are thoroughly arranged songs, most of which are based on guitar patterns that find themselves colored by an occasional synthesizer or sample, while drums and bass provide an airy basis. At the center there's a half-whispered voice around which all these sounds circulate in orbit, appearing and disappearing again. It is in a relaxed and playful tone that Alois present their debut.
More infos : https://www.alois.band/
HAUBI SONGS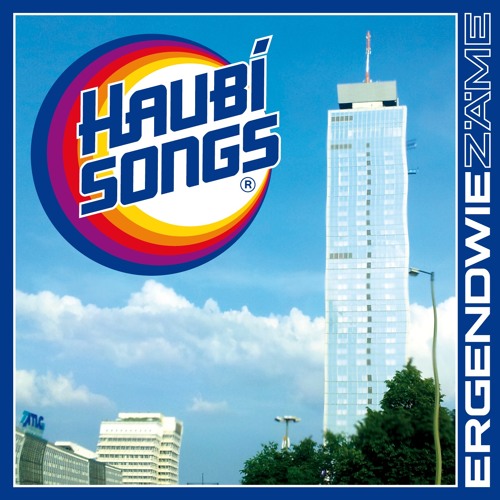 Haubi Songs writes songs oscillating between pop music and lyric poetry. So if you don't get a word you are either not swiss german or just not very drawn to the fine arts. He is an expert in getting to the heart of the issue and bringing songs to an end – and calling them half songs anyway.
More infos : https://www.facebook.com/haubisongs/
TRIO HEINZ HERBERT
Trio Heinz Herbert makes music that evokes visions of a starry sky. It is urban, sometimes fast-paced, and yet there is air to breath. Music from Switzerland that doesn't sound like the cheesy chocolat mountain cliche but still aims for an international audience. Electric guitar, electronic sounds, hammond-organ, piano, samples and drums are instruments to enhance the present. The trio runs on adrenalin, jumps on a drum-pattern, is drifting off into spheres of minimal music and industrial jazz. Improvisation here doesn't mean tooting in the comfort zone, it is the constant transformation of unwritten music. These guys have smog-free view into space.
More infos : http://www.trio-heinz-herbert.com/
EAST SISTER
East Sister play indie pop songs in a thrilling variety of textures, colours and shapes. Grainy synths, felted drums, elegant pianos and guitars set the ground for stories in light-hearted melancholia. Avoiding the obvious yet embracing simplicity, East Sister will take you by surprise!
More infos : https://www.facebook.com/eastsister/
---
Les opinions du lecteur
---