---
PROPELLER RECORDINGS (NORWAY)
Chaque mois, Euradionantes vous présente un label européen à l'antenne et sur le site internet. Gagnez des disques du label du mois de Decembre 2018 en envoyant un mail à musique(at)euradio.fr en indiquant « PROPELLER».
THE LABEL
Propeller Recordings is a Norwegian independent record label launched in 2003 in Oslo.
It has grown into an influential label both in its home city as well as worldwide, and has now
expanded to include an office in London and Berlin. Propeller Recordings also now boasts a
sister label 0E0E (pronounced naughty-naughty) founded in 2015, in London UK. 0E0E has
grown over the years and has launched artists such as Tempesst, Harlea, PLGRMS and
Declan J Donovan.
With such exemplary successes on their roster such as Dagny, Highasakite, Sløtface,
Moddi, Apotek, Hanne Hukkelberg, Frøkedal and Thea & The Wild: the International
Norwegian pop success story cannot be told without acknowledging Propeller Recordings.
Spanning an array of genres Propeller focuses on Norwegian talent that has commercial
success Nationally and Internationally. To understand the breadth of talent cultivated by
Propeller we need only look at some of it's artists, such as Highasakite : who is not only one
of the most popular bands in Norway but one of the most accomplished examples of
Norwegian pop. As acknowledged by their performance at the Nobel Peace Prize Ceremony
and their nomination for the IMPALA (The Independent Music Companies Association)
Album of the year award 2016.
Rising stardom has come fast to another Propeller artist, Dagny who has achieved critical
acclaim since the release of her debut single hit 'Backbeat'. Despite only having one EP to
her name Dagny is already making pop waves. Dagny's savy production and pop
spirited-written songs alongside her superb vocals are a winning combination. Her live
shows and large fanbase are a testament to her talent.
Anne Lise Frøkedal's celestial sound displays another Propeller facet. Intricately written,
delicately woven and sung, Frøkedal's folk sound is stunningly unique and exemplifies what
is purest and most enchanting about Norwegian music.
Propeller's latest and youngest addition is Amanda Tenfjord . Creating pop that sounds
beyond her years Amanda's voice is assured to become a household sound. In fact it has
already gained recognition outside of Norway, with her first EP 'First Impression' hitting the
airwaves around the world.
Spanning fifteen successful years this Label continues to surprise and champion Norwegian
talent. Plus with its far-reaching prestige and it's successful expansion outside of Norway we
can expect more talent and exceptional music further ashore.
http://www.propellerrecordings.no
https://www.facebook.com/propellerrecordings/
https://twitter.com/propellerrecs?lang=fr
THE ARTISTS / RECORDS
SAUROPOD
Oslo punks Sauropod are releasing their new, self-titled EP via Propeller Recordings in August, and its first taster, new single 'I Know Where You've Been', is a trip full of fascinating tangents.
Across the track's three-and-a-half minutes, it dips into all manner of styles, none of which outstay their welcome. A menacing, distorted first five seconds folds out into slinky, psychedelic verse, before distorted guitars barge their way back in. It's a track that never sits still.
"It's a humorous way of explaining a shitty situation" the band explain of the track. "When you blame everything for everything; even the sky is against you." Humour and defiance are equally present on 'I Know Where You've Been', and it makes it all the more enticing.
When Sauropod turn it up, it's cranked to ear-shattering levels, with a crunch and gigantic chorus reminiscent of Weezer; when they practice restraint, the song is allowed to breathe and shows that there's a whole lot more underneath. Either way, it's an unpredictable beast of a track.
More infos : https://www.sauropod.no/
FROKEDAL
Far from the acoustic sensibilities of her earlier material, new album 'How We Made It' – set for release August 31 via Propeller Recordings – signals an arguably more "mature" sound, combining full band with folk-leaning string sections. Though the instrumental approach feels more expansive and fully fledged, the album is thematically inspired by Frøkedal's more "immature" personal traits, by her own admission – detailing "unfiltered, impulsive thoughts and actions fuelled by everything from fear, love and deep passion to red hot anger."
"When I started writing this new material, I was picturing different ages or stages in our lives when our vision gets a little blurred," she says. "I wanted the songs (and the characters) to channel these critical moments when decisions are dominated by emotion and not necessarily by logic."
Includes singles: Treehouse, David, Believe, Cracks and "Pitchfork-supported" I Don't Care
'How We Made It' serves a worthy successor to Frøkedal's Norwegian Grammy-nominated debut LP of 2016, Hold On Dreamer', with her cumulative catalogue celebrated by the likes of Pitchfork, The New Yorker, The Fader, The Sunday Times, The Independent, DIY Magazine, CLASH, The Line Of Best Fit, Q Magazine and many more.
More infos : https://frokedal.com/
SOL HEILO
There's comfort in company, but it's the strength in solitude that saw Sol Heilo truly find her voice. Following a successful career in Norwegian folktet Katzenjammer, Sol found freedom in the fall. She sought resolve, not reinvention, approaching her solo debut with the same wide-eyed wonderment that saw her pick up a guitar (and trumpet, and banjo, and harp, and flute, and accordion, and drums, among others) in the first place.
Lone roads led to 'Skinhorse Playground' – a fantasy land first envisioned in Sol's childhood dreams. Perhaps it represents more of a journey than destination, with Sol drifting out and zoning in on her most contemplative cognition.
A recurring dream – since about age three – details characters 'Dyn Dyn' and album namesake 'Skinhorse'. Dyn Dyn was an excavator with no driver, but took many different shapes. She quickly found that it represented her own fear.
Skinhorse, on the other hand, represented the fear of others – an external force, though no less consuming. The creature had a possessive and destructive power. It appeared often in her dreams, maybe from the age of ten, and again while she was writing lyrics that shaped the album. Her life was its playground, and everybody around her was involved.
The album was penned during a time of personal unrest that, rather ironically, paralleled the peak of Katzenjammer's career – a twelve-year pursuit culminating in three albums, hundreds of thousands of sales, tours spanning Austin to Australia, and praise from the likes of The Guardian, The Quietus and BBC Radio 6Music, alongside personal plaudits from David Byrne and Steve Lamacq.
Lead single and album opener 'America' sets the tone for what is to come – an ode to the unknown, and the promise of new places and faces. It's indicative of not only the project, but overall process. Rich in wanderlust, the track sees Bærum-born Sol displaced and disoriented on a balmy New Orleans morning, during the peak of a Norwegian winter.
On the flipside, 'London Is Trouble' trails the downside of life on the road. It took shape at London's iconic, but now defunct, 12 Bar Club, following a bout of retail therapy on Denmark Street. The result was a 1961 Gibson LG-0 and a song. She found herself writing songs when she was down, almost as to channel out her guts.
Then you have the one-two punch of 'The Dream Escapers' and 'Killing Karma' – the former, a scornful "showed-you" to those who dared to doubt, and the latter, a proverbial "stuff-you" to those best not trusted. 'Closer To The Sky' contemplates a life cut short, while 'Walk A Little Further' urges life among the living.
'Skinhorse Playground' owes much of its sound to producer Hasse Rosbach (Moddi, Turbonegro, Team Me), who called in an eclectic mix of jazz composers, punk purists and LA-based session legends – not least of which, Jeff Babko (Neil Young, Beck, Frank Ocean, Jimmy Kimmel Live) – to push Sol even further from her Katzenjammer comforts.
Together with Rosbach, Sol experimented with a wide variety of sounds, recording hundreds of samples from scratch – including Celtic harp, accordion, dulcimer, flutes, fiddles and trumpets – which were later tweaked, combined and programmed into a DIY digital mellotron.
Vocals were meticulously layered and sampled throughout the process, with Sol recording her voice in different pitches, tones and qualities to create a fifty-part "gospel choir" on 'Killing Karma'.
The album concludes in 'Happy Song' – a sonically sparse little ditty, at just over two minutes, that is no less weighted on Sol's heart. If ever there was a silver lining, this is it.
"In the beginning, there are no consequences. You're unaware of the boundaries, and you have nothing to lose." In many ways, the album is a chance at just that – a new start, and a renaissance made all the richer for the experiences that shaped a brighter, braver Sol Heilo.
More infos :https://www.solheilo.com
SLOTFACE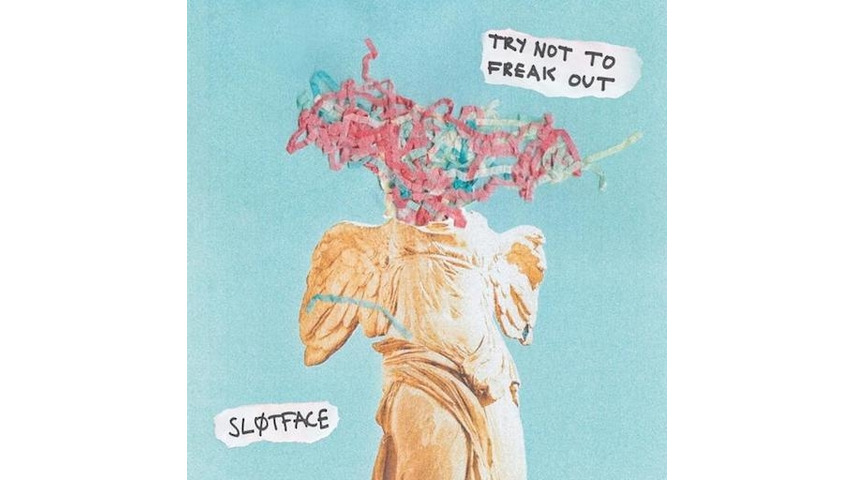 Au mois de janvier dernier, nous avons mis en avant le groupe Sløtface avec leurs deux EPs chroniqués ici. Les Norvégiens intriguaient par leurs compos pop-punk efficaces et dignes des années 1990-2000, à un tel point qu'ils étaient attendus au tournant. Et en cette rentrée, ils présentent leur premier album intitulé Try Not To Freak Out.
Haley Shea (chant), Lasse Lokøy (basse), Halvard Skeie Wiecke (batterie) et Tor-Arne Vikingstad (guitare) reviennent brancher les guitares, briser les nuques et balancer leur hargne bien caractéristique avec des hymnes bien explosifs allant de « Magazine » à « Nancy Drew » montrant une parfaite complémentarité entre les quatre têtes brûlées. Dénonçant le sexisme dans la société ordinaire, Sløtface ne fait pas dans la dentelle avec la plume enragée et engagée sur les incisifs « Pitted », « Sun Bleached » ou encore « Try » fusant à 1000 à l'heure.
Après un midtempo bien rageur qu'est « Slumber » dépassant les 5 minutes, le quatuor norvégien en rajoute une couche avec un dernier morceau bien fougueux du nom de « Backyard » mettant parfaitement en avant la voix puissante d'Haley Shea qui n'hésite pas à convoquer les grands actes du riot grrl. Try Not To Freak Out ne fait pas flipper bien au contraire mais nous donne envie de révolte.
LES OREILLES CURIEUSES
More infos : https://www.slotface.no
HANNE HUKKELBERG
Hanne Huckelberg est une des artistes norvégiennes les plus reconnues et influentes de sa génération. Chanteuse, compositrice et multi-instrumentaliste, elle a connu un succès international avec son LP « Rykestrasse 68 » qui lui a valu une victoire aux Grammy Awards Norvégiens. Après 5 ans d'absence elle revient avec son nouvel album « Trust » et nous plonge dans une exploration de la dualité de la vie humaine à l'ère des nouvelles technologies et du virtuel. Elle s'inspire d'écrivains et de philosophes tels que George Orwell ou Noam Choamsky et nous propose une réflexion pleine d'espoir sur la façon dont les nouvelles technologies et internet ont bouleversé nos vies. 
More infos : https://hannehukkelberg.com
MODDI
Unsongs is a remarkable collection of songs that have, at one stage, been banned, censored or silenced. The attempts to suppress them were as mild as an airplay ban and as brutal as murder. With great sensitivity and imagination, Norwegian singer-songwriter Moddi has given them new life and created a moving and eye-opening album. Unsongs simultaneously celebrates the censored and exposes the censors.
Pål Moddi Knutsen, a 29-year-old from northern Norway, was an activist before he was a songwriter. As a member of Socialist Youth and Young Friends of the Earth, he realised that the songs they sang were decades old. "Beautiful songs but they don't correspond to the reality we live in now," he says. "That's basically why I started writing music." This impetus eventually led to his acclaimed 2010 debut album Floriography, hailed by Q magazine as "a heart-warming and beautifully constructed piece of melancholic folk-pop".
In January 2014, after two more albums, Moddi cancelled a concert in Tel Aviv in protest against Israel's occupation of Palestinian territories. On his website, he wrote "silence can sometimes be stronger than music". After the cancellation, Norwegian singer Birgitte Grimstad contacted Moddi to tell him about Eli Geva, a song about an Israeli officer who refused to lead his forces into Beirut during the Lebanon War in 1982. Geva became an icon of the peace movement, but also a reviled man among those who supported the war. That same year, Grimstad was warned against singing the song when she visited Israel — the Norwegian ambassador threatened to walk out if she did — and it remained unheard for another 30 years.
Fired with inspiration, Moddi made his own version of Eli Geva. When he performed the song, he noticed that it called forth strong emotions within the audience. "People reacted to it in a completely different way than my usual songs," he says. "I had people leave the room because they disagreed with the content of the lyrics. I had people crying because they remembered the war. It was so strange to realise that one short song can contain so much history."
The experience demonstrated to Moddi that suppressed songs still have power long after the fact. He began looking for songs that had been similarly treated, and cast his net wide, asking for help from friends in academia and followers on Twitter.
"I asked the question: What does it take for a song to be censored?" he says. "I decided I would accept the answer to that question, whatever songs came my way." The inclusion of Parrot, Goat and Rooster, a 1990s narcocorrido valorising Mexican drug dealers, shows that it wasn't necessary for him to endorse the song's message in order to find it worthwhile. "The most important thing is not the songs themselves, but the stories they contain. I have chosen twelve stories that I believe deserve to be heard." This is why the album comes with detailed liner notes and video documentaries from their countries of origin.
From a list of more than 400 songs, Moddi decided to translate and rework 12 for the album. The only rule was that the element of the song which caused it to be suppressed had to remain intact, even when translated into English and with a different arrangement and melody. With the famous Palestinian poet Mahmoud Darwish's Oh My Father I Am Joseph, for example, he changed almost everything except the Quran-quoting chorus which caused it to be banned in many Arab countries. Pussy Riot's Punk Prayer, which led to a show trial and imprisonment for the Russian feminist activists, is stripped of noise and returned to its melodic roots in Rachmaninov's Ave Maria, but the lyrics are no less subversive.
"It's one of the most powerful lyrics that I have ever read," Moddi says. "I was afraid that my interpretation would take it too far into the acceptable form of a psalm." When he tried to film the video in a Norwegian church, however, he was told the lyrics were "unfit for the Lord's house". Moddi had to shoot the video outside on the church steps, in minus five degrees. "It was freezing, but reassuring. It proved that I still had the forbidden core of the song intact. It is still bannable."
The stories on Unsongs span continents and centuries. They are as recent as Punk Prayer and as ancient as The Shaman and the Thief, a 19th century folk song from Norway's aggressively assimilated indigenous Sami culture, performed here with the celebrated Sami singer Mari Boine.
Some songs, such as Billie Holiday's Strange Fruit and Kate Bush's Army Dreamers, became well-known despite initial resistance. Others had dire consequences for the writers and performers. Việt Khang (Where is my Vietnam?) was imprisoned for anti-state propaganda. Algerian rebel and democracy campaigner Lounès Matoub (Open Letter) was assassinated by masked men for his criticism of the government. Most famously perhaps, the Chilean folk singer Victor Jara was executed during the 1973 military coup that toppled socialist president Salvador Allende.
"People say musicians should keep out of politics and stick to what we're good at, namely entertaining," he says. "It's the same argument I got when I cancelled the Tel Aviv show, but it is really just a way to manipulate musicians and stifle their power. In disconnecting music from politics, artists are made powerless, while really, our greatest weapon lies in that we can make people listen."
For Moddi, Unsongs will have succeeded if the album encourages listeners to learn more, and think more, about the different ways in which important messages are prevented from finding an audience. In this way, Unsongs contains both stories from the past and lessons for the future.
"Through making this album I have found that people are tired of pop music with no content," he says. "To me, making this album has been a doorway to the world, in a time when walls are being rebuilt and new doors are closed every day. The songs have made me appreciate the world a little more. Although the topic is serious, it fills me with hope. To me, at least, this album has proven that music is usually stronger than silence."
More infos : http://www.moddi.no
THEA & THE WILD
For the past year, Thea Glenton Raknes and her band mates Kamilla Waal, Jørgen Apeness, and Filip Roshauw – a.k.a. Thea & The Wild – have teased fans and the music community with new singles. Taken individually, the four songs released since last January were likes the storylines of '80s coming-to-age movies. A more profound and deeper message, however, is revealed when the songs are compiled together on Thea & The Wild's excellent sophomore album, Ikaros.
To understand the underlying meaning of the record, it's important to review the Greek mythological story about the character after which the album is named. In short, Ikaros is a moral tale about ambition and recklessness. The title character is given wings by his father, Daedalus, to escape the island of Crete. Despite his father's warning to not approach the sun, Ikaros flew too high, and the sun's heat melted the wax that kept his wings attached to his ankles. Ikaros fell into the sea, where he drowned. While Thea & The Wild don't approach such bleak levels, Raknes does turn into a modern-day Aesop with her eye-opening songwriting about the peaks and valleys of love, lust, desire, power, and greed.
The record blazes with '70s- and '80s-inspired synth- and indie-pop, ranging from hip-shaking numbers to elegant and dazzling ballads. It begins with "Dark Horse", which is an immensely catchy track that will have you "run fast forward" and away from those who have underestimated you or played with your heart. But when the song comes to a close, Raknes leaves you with a feeling of strength and confidence. The upbeat and shimmering closer, "Medicine", similarly, possesses an inspiring message about overcoming all obstacles. The pop orchestra "When A Kiss Becomes A Habit", meanwhile, is an exhilarating number that echoes Bonnie Tyler. As the synth-pop melody rises, Raknes' genuine words reflect on a relationship's deterioration and one's refusal to give up.
Thea & The Wild reach new heights when they turn their attention to Ikaros and anyone who can related to him. The title track is a tremendous piece of art, as the band makes us feel like the Greek character and understand his desire to embrace his new liberation. Dark, alt-pop perfection is delivered on "Paved The Way", which has the gritty broodiness of Fever Ray. The titillating rhythms and beats create the feeling that one is slowly spiraling from the sky and into an unknown rabbit hole. Raknes' vocals, meanwhile, are enrapturing, and her songwriting further accentuates the mythological atmosphere. 
"You paved the way for me, and I got bold
And I just flew higher.
Show the way so I could see what I could do,
You set my soul on fire."
The stunning and dramatic "Why Did You Go", meanwhile, is the aftermath. Rakness tenderly weeps for the loss of someone dear. Or in the context of the album, it is Daedalus' lament to his lost son. On "The Wars", Thea & The Wild share a thunderous cinematic tune. It is one part a continuation of the Greek-inspired storyline, and it's another part a politically-charged number about breaking down walls and barriers that entrap us.
"City Of Gold", though, encapsulates the beauty and power of the entire LP and is its highlight. The stuttering synths, the cool keys, the percolating electric drums, and the tickling bass create a breathtaking soundscape that belongs on the soundtrack of an '80s movie. Raknes' vocals are lush and enrapturing, where you want to bottle it up and save it for a rainy day. Her songwriting is stellar, explaining why we run and chase our dream. Why we attempt to reach the sun and the stars in search for something that no currency or piece of gold can buy. Why we are all like Ikaros, who relishes that one moment to truly be free. A modern-day Aesop indeed.
THE REVUE
IMITATING AEROPLANES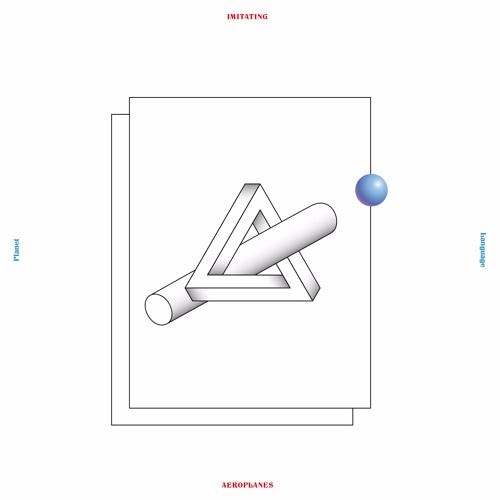 On paper, it's an impressive pairing, but this is one partnership more destined — than designed. Imitating Aeroplanes is the new project of Tord Øverland Knudsen (The Wombats) and Marius Drogsås Hagen (Team Me) – a collective output tallying five albums, multi-million sales and streams, repeat Billboard charts, international play-listing and widespread acclaim, including a Norwegian Grammy Award and multiple NME / MTV Award nominations.
The duo's debut album 'Planet Language' was entirely self-produced, with recording alternating between Marius' home studio and Oslo's Metronomicon and Stable Studios.  Marius and Tord have been playing and writing music together since childhood, recording their first demos to cassette circa '96. The pair grew up in small Norwegian town Elverum before embarking respective international careers, with their latest planetary pursuit landing in Tokyo – the cultural heartland of forthcoming album Planet Language.
Despite its origins spanning years–decades, if you include 'the formative years'–'Planet Language' only really materialised last year when Tord returned 'home' to Norway after an extended stint in Liverpool with The Wombats.
For the first time in 13 years, Marius and Tord shared a postcode – this time, calling Oslo home and embarking a series of "red wine and prog nights" soundtracked by Genesis, Yes, Pink Floyd and King Crimson. "We hadn't really listened to much prog before that," Tord says, "but we were just really hungry to explore new things, and challenge those more conventional elements of songwriting and structure." Marius adds: "I think the end result is more our interpretation of what a prog album should be," also referencing the album's undeniable pop, funk and psych sensibilities.
Tord and Marius have separately been noted as two of Norway's most highly regarded musicians in recent years – and that fact is for all to see throughout the album. Blending elements of pop, rock, funk and psychedelia, 'Planet Language' was created with a no holds barred approach to song structure and production.
"The whole idea of this album was to do things we haven't done before, and things that we couldn't do in our existing projects," Tord says. "It feels like one hell of a journey, both lyrically and musically," Marius adds. "It's all about travelling in different ways – whether in music or in life – and somehow finding bits of home wherever you are," he says, referencing a Japanese tour in 2013 that saw the pair joined by video game composer/musician/sonic sensei Kenji "Itoken" Ito (who unintentionally coined the term 'Planet Language' whilst explaining his wife's "made-up" language).
WITHGUITARS
More infos : https://www.facebook.com/imitatingaeroplanes/
Le groupe norvégien Highasakite fait de la pop mais pleine de contrastes – combinant les paroles surréalistes d'Ingrid Helene Håvik à un chant ardent et une dynamique de synthés et percussions. Highasakite n'ont fait que monter en puissance depuis la sortie de leur premier album Silent Tretment en 2014, qui est resté plus de deux ans dans le Top 40 et a de fait le record de la plus longue présence dans le top norvégien de l'histoire.
À la suite de ce premier album, Camp Echo en 2016 a continué sur la lignée des albums dans le top – classé #1 au Top 40 norvégien et #1 dans les playlists des radios nationales avec les singles Golden Ticket et Someone Who'll Get It – puis suivi une tournée chargée dont plusieurs concerts en tête d'affiche sur les cinq principaux festivals norvégiens, Glastonburry (UK), Latitude (UK), Hurricane (DE), Roskilde (DK) et Field Day (AUS), dont plusieurs concerts à guichets fermés à travers l'Angleterre, les Etats Unis et l'Australie en 2017. Håvik a fait équipe avec STARGATE (Beyonce, Rihanna, Sia, P!nk) pour son single 5 Million Miles et a fait ses débuts à la télévision américaine avec une prestation spéciale sur le late-night show de Conan O'Brien.
Highasakite entame son prochain album avec un premier single intitulé Out Of Order – avec la chanteur, compositrice et écrivain Håvik à la barre et le batteur Trond Bersu, également producteur. Le titre marque une réorganisation nécessaire pour Håvik, en particulier après le succès du catalogue collectif du groupe – plus de 100 millions de titres, de nombreux Norwegian Grammy Awards (Spellemannprisen) et des succès internationaux tels que Pitchforks, The Guardian, Vogue, NME, Mojo ou encore Le Fader.
---
Les opinions du lecteur
---