---
INNER EAR RECORDS (GREECE)
Chaque mois, Euradionantes vous présente un label européen à l'antenne et sur le site internet. Gagnez des disques du label du mois de Fevrier 2019 en envoyant un mail à musique(at)euradio.fr en indiquant « INNER EAR RECORDS».
THE LABEL
Interview with Dimitris BOURAS from Inner Ear Records :
Born in 2007 Inner Ear Records is based in the Greek city of Patras. It began as a one-man project and is currently Greece's leading indie music label, home to some of the most interesting new local bands. Inner Ear is mainly focused on english-speaking alternative rock, pop and modern folk music but it keeps horizons and ears open to any other genre. More information about Inner Ear artists and releases can be found in the relevant sections.
https://www.facebook.com/InnerEarRecords/
https://innerear.bandcamp.com/
THE ARTISTS / RECORDS
BAZOOKA
Bazooka were formed in Volos, Greece in 2008 and since then they are based in Athens.
They released their first single "Shame Take My Brain/Ravening Trip" (Inch Allah Records) in 2011. In 2012 they collaborated for the first time with the American label Slovenly Recordings for the release of the EP "Ι Want To Fuck All The Girls In My School". Their debut self-titled album was released in 2013, followed by the single "Tied To Your Bed" (Sound Effect Records, 2016), their sophomore album "Useless Generation" (Slovenly, 2016) and the EP "Ζούγκλα" (Jungle) (Inner Ear Records, 2017).
In their new work, Bazooka broaden their musical horizons even more, without losing the power and impetuosity of their sound, while they return once again to their roots, emphasizing the Greek verse.
Their new album "Zero Hits" will be released in January 2019 via Inner Ear.
If "Ahristi Genia (Useless Generation)" surprised everyone with the directness of Greek lyrics and "Zougla (Jungle)" made clear the band's intention to move forward and experiment, "Zero Hits" is determined to sweep everything away and definitively and irrevocably confirm that we are dealing with a great band.
From the Dionysian "Ela (Come)", the characteristic wind instruments in "Keno (Void)" and "Filaki (Prison)" to the Stoogesque guitar and saxophone sounds in the autobiographical "Vradini Vardia (Night Shift)» and the psychedelic 60s "Adiafores Maties (Indifferent Glances)", "Zero Hits" presents Bazooka more fresh and dynamic than ever, making the title of the album sound totally ironic.
Recorded at Electric Highway Studio with sound engineer band member John Vulgaris and produced by the band themselves, "Zero Hits" must be played LOUD.
MORE INFOS :https://www.facebook.com/pg/bazookagreece/about/
POST LOVERS
Post Lovers is the solo project of Eleni Karageorgou.
Eleni Karageorgou born and raised in Athens has been involved with music since 1997 when she bought her first acoustic guitar.
Years later, Post Lovers is her first complete attempt at composition and arrangement.
In 2014-2015 she participated in the Athenian band Household and the release of their self-titled EP.
Τhe single "Melbourne/Going Anyway" is the first official Post Lovers release and was part of the special project "A Distant Victory Singles Club". Their debut self-titled album will be released in December 2018.
Interview with Eleni Karageorgou :
Post Lovers play short indie folk tunes, blending a-bit-too personal songwriting with playful backing vocals, all set in a 90's background. In their debut self-titled album Karageorgou generously shares her thoughts with the listener providing a resounding female answer to the male-dominated contemporary songwriting. 13 songs succeed one another naturally without revealing their full potential at once. Masterly crafted tunes, fragile memories and feelings have been transformed into songs that deal with the savagery of love, family and human nature.
MORE INFOS : https://www.facebook.com/postloversmusic/
PRINS OBI & THE DREAM WARRIORS
Prins Obi is the moniker of Georgios Dimakis: musician, pharmacist and member of Baby Guru. Together they have released four official LPs ("Baby Guru", "Pieces", "Marginalia" and "IV"), one mini-album ("Sunshine Special") and 5 digital EPs and they have performed live in Greece, Europe and America (Eurosonic, CMJ Music Marathon, Europavox and more).
He has produced the debut album of KU, "Feathers" and co-produced its follow-up ("Ganja"). As a duo they have recorded an improvisation project entitled "And Tomorrow Again", under the name ΧΛΟΗ (khloē, greek word for grass). In addition to these, he has participated as a guest on the solo album of King Elephant, on "Sudden Death" by Blend aka Mishkin and on the homonymous LP of No Man's Land, serving as a member of the band for a period. Last but not least he was a member of the band Duke Abduction who released their debut album "The Curious World of Duke Abduction" in 2010.
In December 2013, his digital EP "Love Songs for Instant Success" was given as a free download, while in November 2014 his first solo album, entitled "Notions", was released from Inner Ear.
His sophomore LP, "The Age of Tourlou", was released on Record Store Day 2017 and has been played live with the help of The Dream Warriors. Together they have recorded his third album "Prins Obi & The Dream Warriors" which will be released in November 2018.
Prins Obi is back, not alone this time. The self-titled album of Prins Obi & The Dream Warriors is in some sense the debut of the Athenian underground supergroup (with members of Baby Guru, The Voyage Limpid Sound, Chickn, Montero band, A Victim of Society) and at the same time the third complete solo work by Prins Obi (the successor to "The Age of Tourlou").
The Dream Warriors move to Diskex studio for a while and accompany Prins Obi on a journey from the outside to the inside, in the process of which they are partying, exorcising demons, recapturing romantic moments, loving (again) glam and hard rock, exonerating miserable situations, wandering around greek and foreign psychedelic valleys and delivering a postmodern and yet retro work of songs, live energy and finesse.
MORE INFOS : https://www.facebook.com/prinsobiproject/
THE VAGINA LIPS
Jimmy Polioudis is a strange adult boy who lives in Thessaloniki and writes music under the name Vagina Lips. His basic peculiarity is that at a time when music has been devoured by lifestyle, he focuses on the essence of things, writing songs non stop and proving that "less is more" is essential for creating a good album.
His urgent need to share his music with the world is consistent with an era running at internet speeds and so he already has a fairly large discography of digital releases. From this point of view, "Generation Y" is his least impatient and his most well-crafted album so far.
"Generation Y" was recorded in the summer of 2018 and contains eight of the numerous songs he has written over the past two years. The album's reference point is the artist's generation (80-90s) with musical influences from indie bands such as Stereolab, Sonic Youth and Car Seat Headrest. Pop forms, analogue synthesizers and dark wave atmosphere blend uniquely with dark personal lyrics that besides their realism also reveal the black humor of Vagina Lips. The lost adolescence (Boy June) meets the fakeness of a "perfect life" (This Is A Good Life) and the ultimate love ballad (Destroy Me) joins forces with a dream pop escape (Like Fire) just before the ultimate loneliness (Skies Falling Down On Me). But that's already too much information for a Vagina Lips album where songs speak better on their own.
MORE INFOS : https://www.facebook.com/VAGYNALEEPS/
THE CALLAS
After two very successful albums produced by Jim Sclavunos The Callas present their new record "Trouble and Desire" on which they have worked with Lee Ranaldo.
The group begun working with Lee Ranaldo on the soundtrack of their feature film"The Great Eastern" and continued on their new album "Trouble And Desire" where composed music for the atmospheric Octopus parts 1 to 7 that unify all the special and "weird" feeling of the album. Lee Ranaldo described his experience on collaborating with the Callas: "It's been a pleasure for me to know and collaborate with The Callas on their new album Trouble and Desire – we met a few years ago and I've been drawn into their artistic world in Athens. I'm a fan of their visual art tapestries and their art studio/venue and I've been having a great time making music with these like-minded travelers. Our collaboration took off quickly and was such a natural fit – we speak the same language and the performances we've done together have been a total blast! I love the community of artists that they have gathered around them, and I hope we will do more collaborations in the future".
The first single "Acid Books" premiered on indie It's Psychedelic Baby while the video of the track "Trouble and Desire" premiered on the american site Brooklyn Vegan.
"Trouble and Desire" is out on black and violet vinyl via Inner Ear and on cd and digital album via Dirty Water.
MORE INFOS : https://www.facebook.com/thecallasofficial/
DAPHNE & THE FUZZ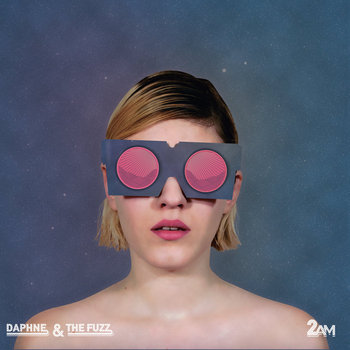 Daphne and the Fuzz have been introduced to us with their first single "Doop Doop", which soon became a radio hit and was included in the Inner Ear anniversary compilation "Inn Pop". This spring will see the release of their self-titled debut.
Daphne Lazou could be the girl next door, but a few minutes in her music world are enough to make you understand that she is special. The 10 songs of this impressive debut were written during the period 2011-2015 and are just the beginning of our acquaintance with the young songwriter with the charismatic voice. Vintage pop melodies that flirt with soul and blues through the prism of Beatles' "Abbey Road", groovy basslines and dreamy melotron arrangements, accompanied by lyrics that narrate stories about love, adulthood, expectations and big dreams.
The album was recorded in 2015 with producer Alex Bolpasis. Using a reel to reel tape machine on various aspects of the production and recording a live rhythm section helped the band create a pleasantly warm retro sound.
Two years after their debut self-titled album, Athens based Daphne and the Fuzz drop their new album "2 AM".
"2 AM", travels through a variety of genres, combines elements from the band's familiar sound with new intense dance and up-tempo elements and confirms that Daphne Lazou is not afraid to try new things. With Vasilis Nissopoulos (member of Daphne and the Fuzz but also of Whereswilder) in production and influenced by the sound of the French touch scene, she started the recordings of the album in 2017. In the summer of 2018 and while the recordings were completed the band decided to collaborate with Greek electronic artist NTEIΒINT, who added his own significant touch to the mixing of the album.
The result is a modern electronic pop record that expands into a multitude of sounds and moods. Space ballads, funky grooves, dance beats but also some more introverted, psychedelic elements produce a unique listening experience. The lyrics of the eleven tracks range from more extrovert in the dance tracks ("Pawnshop", "Dance") to very personal, such as in the love ballads "Space and Sound" and "Waiting" or the lyrics of existential quest in "After Midnight" "Step By Step" and in the very dynamic, on the brink of post punk, "All These Things".
MORE INFOS : https://www.facebook.com/DaphneAndTheFuzz/
NALYSSA GREEN
Mπλουμ (Bloom) is the third album in Nalyssa Green's short but impressive discography. It comes six years after her sophomore "The Seed" and is her first record in her mother tongue.
The ten songs were written in 2015, while most of the album was recorded in 2016 in Lagia, which is her hometown in East Mani. The recordings of the vocals plus additional recordings followed in Athens and the album was completed in the beginning of 2018. Through her intense need to express herself with Greek lyrics, the singer-songwriter not only wins the bet, but manages to strengthen her musical identity.
The songs of Μπλουμ have a double meaning value just like the felicitous album title (Μπλουμ has the same pronunciation as Bloom but in greek slang means plunge. Blooming eerie vocals and dream melodies meet diving-baptisms in the dark bottom of the soul. Personal but at the same time everyday stories that strongly bear the feminine energy of their creator.
The tracks met the most suited sound with the production of Vasilis Dokakis (No Clear Mind). The euphoric artwork was created by Kakia Konstantinaki.
MORE INFOS : https://www.facebook.com/nalyssa.green/
CHICKN
Following their explosive debut that received praising reviews in Greece and abroad, CHICKN are back with their highly anticipated sophomore album, entitled "WOWSERS!"
"WOWSERS!" was recorded live on the verge of 2017 and 2018. It consists of 9 acid glam elegies that ooze with West-Coast vibes blended with proto-punk explosions, unfolding their agitated collective psyche. Lyrical horns, hooking vocal lines, alluring percussion, whimsical drumming, arcade guitar riffs, sensual basslines and ankle-played keyboards blend in together and escalate into meteoric freak-outs with no alarms. "WOWSERS!" is a shiny, vigilant and curiously comforting LP, a true lovechild reminiscing about what having fun sounds like.
MORE INFOS : https://www.facebook.com/chickntribe/
THE FOG ENSEMBLE
Three years after their debut, The Fog Ensemble trio returns with their sophomore album "Throbs".
Inspired mainly from their life in the city, The Fog Ensemble explore the urban landscape by filtering their music with sounds from the dreamy shoegaze noise and the Manchester groove to the sharp post-melody melodies and the atmospheric trip hop, managing thus to give a cinematic perspective to the final result.
Created during the last two years in the band's hometown Thessaloniki and recorded in 4 days in July 2017 in Shellac studio, «Throbs» puts The Fog Ensemble among the most potent and essential Greek bands.
Out on limited edition black and clear vinyl (+ cd version) and digital album via Inner Ear.
MORE INFOS : https://www.facebook.com/thefogensemble/
THE NOISE FIGURES
Two and a half years after "Aphelion", The Noise Figures return more frenetic than ever with their third full-length studio work entitled "Telepath".
Inspired by the theory of spiritualism and influenced by personal experiences, "Telepath" is an intoxicated concept album, with intensively sobering attention to detail in every single track, revealing a different side of the band's personality and crossing all the paths the duet from Greece has traveled so far, from heavy blues to psych garage to a fuzz vertigo.
With its swinging moods of bright to dark undertones, the album sounds sharper than ever, with more energy, intensity and tuneful sensibility, capturing the band's hundreds of live performances and touring thrust. With Alex Bolpasis' stamp on production and mixing, The Noise Figures develop the artistic freedom they have cultivated over the years, while keeping their primitive spirit of raw guitar and drum sound intact.
MORE INFOS : https://www.facebook.com/thenoisefigures/
TANGO WITH LIONS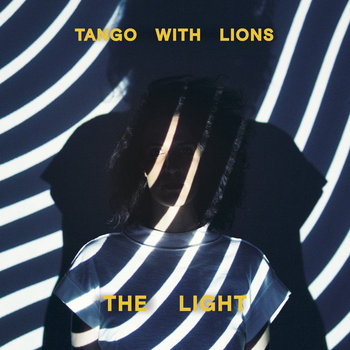 Singer-songwriter Kat (Katerina Papachristou) and her band Tango With Lions are back after five years of absence from discography and while their previous two albums – "Verba Time" (2010), "A Long Walk" (2013) – have expanded their loyal audience beyond Greek borders. Their long awaited new album, "The Light", will be the first release of Inner Ear for 2018.
"The Light" documents a desire to emerge towards the light through nine stories-questionmarks of introspection. Stories of separation, pleasures, deconstruction that motivate either nihilism and sinking into darkness, either excessive optimism or the acceptance that darkness and light can steadily coexist in music. This natural coexistence is the thread that unites the songs of "The Light" musically and lyrically. Nine songs, different in style, reaffirm that the atmosphere in Tango With Lions' music is created through images that lure the music, with the lyrics being the key link.
The album began to take shape in 2015 and was completed in the summer of 2017. It was recorded at SCA studio with sound engineer and band member Thodoris Zefkilis, with additional recordings from AKRON studio, where it all began with sound engineer Vangelis Fampas. The mastering of the album was made in Pytzamax studio by Yannis Paxevanis.
Out on vinyl, cd and digital album via Inner Ear.
MORE INFOS : https://www.facebook.com/tangowithlionsband/
---
Les opinions du lecteur
---