Stompin' like a Locomotive, fragile as a flower: Cari Cari are Stephanie Louise Widmer and Alexander Köck. They first met backstage. Just weeks later Stephanie left for Australia. She returned one year later armed with both a Didgeridoo and a Jaw-Harp. The duo then spent the summer in an old house by the lakeside, writing and recording their debut "AMERIPPINDUNKLER" in the basement.
In 2014 Cari Cari released their debut to worldwide critical acclaim. Their first single "White Line Fever" was featured on blogs worldwide and featured in US TV series, including the award-winning "Shameless" and a tour that led the duo as far as to the Australian East Coast. They returned in February 2017 with "Nothing's Older Than Yesterday", which is a product of three years full of searching for the exciting, the unseen and the unheard. Living in London, Hamburg and Melbourne since the release of their critically acclaimed debut EP 'Amerippindunkler' the two-piece stole little bits and pieces from each city: East London's boldness, Melbourne's DIY-attitude and the fascinating weirdness of Tokyo. Cari Cari distilled all these features into their trademark sound – articulating it for the first time on their newest cut "Nothing's Older Than Yesterday".
In 2017 and 2018 Cari Cari has performed at a wide range of festivals, taking their audience's hearts by storm at The Great Escape, Eurosonic Noorderslag, Primavera Sound, Metronome Prague, Linecheck Milano and many other occasions. After an exceptional performance at Waves Vienna Festival they received the coveted XA Music Export Award, convincing an international jury of their special live skills. The duo is currently working on their debut album set to be released in late 2018.
MORE INFOS : https://www.facebook.com/caricarimusic/
GARISH
Für das mittlerweile siebte Studioalbum haben GARISH in vielerlei Hinsicht ihre Komfortzone verlassen. Gerade nach den Erfolgen der letzten Platten "Wenn dir das meine Liebe nicht beweist" (2010) und "Trumpf" (2014) war es ein Anliegen, die Zeit nicht stillstehen zu lassen, sondern das Glück und sich selbst noch einmal herauszufordern.
Die Veränderung dabei positiv zu besetzen und die sich daraus ergebenden Möglichkeiten aktiv und selbst in die Hand zu nehmen und zu gestalten, ist auf diese Art und Weise ein Leitthema für die Gruppe geworden, das zutiefst persönlich und allgemeingültig interpretiert werden kann.
So klingt Garish 2017 aus mehreren Blickwinkeln erstaunlich anders. Der vertrauten Cselley Mühle wurde diesmal ein kleines Studio in Wien vorgezogen; erstmals saß Stefan Deisenberger mit der Band am Produktionshebel. Es wurde reichlich mit neuem Instrumentarium, neuen Einflüssen und Mustern experimentiert. Der Rohheit der letzten Platten stehen diesmal filigrane und vielfältige Strukturen gegenüber. All das, ohne den Boden einer über zwei Jahrzehnte geformten Band-Identität dabei zu verlassen.
Thomas Jarmer wagt sich mehr als früher aus der Reserve; seine oft lyrischen Metaphern sind geradezu zu inneren Parolen für den geplagten, modernen Menschen geworden. Er betrachtet das Große im Kleinen und das Kleine im Großen gleichermaßen und lässt die Hörerinnen ein Album lang die Frage stellen: Was tut dieser seltsame Weltzustand mit seinen absurden Auswirkungen mit mir im Inneren? Man fühlt sich erwischt, erkannt, angesprochen. Der täglich steigenden Ungewissheit, was die Zukunft alles mit sich bringen wird, lässt sich trotz düsterer Prognosen, Vorzeichen und Symbole nur mit Schritten nach vorn begegnen. In diesem Sinne: Komm schwarzer Kater.
MORE INFOS : https://www.facebook.com/garish.at/
YASMO & DIE KLANGKANTINE
"Bis zum letzten Satz ist bei mir alles echt denn in Rap steckt mehr als nur ein Geschlecht." Yasmin Hafedh macht auch Rapmusik, gerne live mit ihrem DJ Bacchus. Achtung: Yasmo MC ist keine Gangstarapperin, hat kein Auto und auch keine Schusswaffe. Aber Yasmo verbindet gerne klassische Beats mit sinnvollen Reimen. Angefangen hat alles im Einbaumöbel wo sie die regelmäßig stattfindende Freestylesession mitbegründet hat und begonnen hat zu rappen. 2009 hatte sie dann die Freestyles in Texte verpackt und ihren ersten Auftritt als Yasmo und Bacchus (Hauptveranstalter der FSS). Seitdem spielen die beiden so oft wie möglich vor großem oder auch kleinem Publikum und bemühen sich die Crowd zum bouncen zu bringen. Natürlich immer mit einem kleinen Augenzwinkern.
MORE INFOS : http://www.yasmo-klangkantine.com/

SCHMIEDS PULS
With their third album "Manic Acid Love" Schmieds Puls lead through a grand thematic triptych within the perpetual cycle of human emotions. Spanning eleven tracks the album shows unconditional devotion (Manic), the deep vulnerability this kind of dedication can initiate (Acid), and finally closes the aforementioned circle with the human power to overcome these hurdles trough reconciliation (Love), creating a profound spectacle of feelings.
What Mira Lu Kovacs, Christian Grobauer (dr) and Walter Singer (b) – also known as Schmieds Puls – have created both on stage and on their records over the past few years, is of such great stylistic variety that genre definitions are moot. A vagueness of some kind leaves room for the instrumental virtuosity, compositional originality and the stories told through their music.
With her previous albums "Play Dead" (2013) and "I Care A Little Less About Everything Now" (2015) songwriter Mira Lu Kovacs has established herself as a master of her craft. Between then and now lies not only an Amadeus Austrian Music Award (2016), a spectacular experience outside of her main project with Supergroup 5kHD and prestigious bookings as a well-liked performer, most recently at the opening of the Wiener Festwochen (Vienna Festival) in May.
"Manic Acid Love's" artwork depicts streams of lava – beautiful and uncontrollable it works as picturesque metaphor. Beneath the beauty of its surface lie endless layers of power. The deeper emotional grief sits, the more forcefully it has to erupt at some point.
With every hardship and disappointment, it loads up more; the gleaming anger and exasperation initially unloads between the lines, to eventually culminate in rants, meriting an "explicit lyrics" label.
Therefore, the third album is also Schmieds Puls' loudest offering thus far. While the former albums where part of a path of self-discovery, "Manic Acid Love" is more direct, and a deliberate step away from expectations as well as ultimate perfectionism, towards actually fathoming opposites.
"Oh (You Lose Me)" reduces the album to a vast emptiness, only for the volcano to finally erupt in the following key piece "Superior", unloading a sincere "Fuck You" accentuated with hearty grunge guitars.
"Part of me wants people to be afraid of me", says Mira Lu Kovacs about acquiring a new, emancipated self-conception of her creative work. "Manic Acid Love" demands a dialogue, confident, with a certain kind of harshness and partly aggressive. It is 'in your face', drawing clear boundaries between the bearable and intolerable, in the end fulfilling the songwriter's wish, and forcefully underlining the manic part of the album's title.
In a way lava seeks its way through nature just as different phases of human relationships illuminate different facets of life, love and its fragility. "Manic Acid Love" is a process, a script for a therapeutic volcanic eruption.
Finally, the listener is let in on the next steps ("Where I Go Next"), and that the ability of self-acceptance is crucial for any new beginning. Lava – once cold – counts not without reason as a special kind of fertile ground to start an entirely new circle.
MORE INFOS : https://www.facebook.com/schmiedspuls/
CATASTROPHE & CURE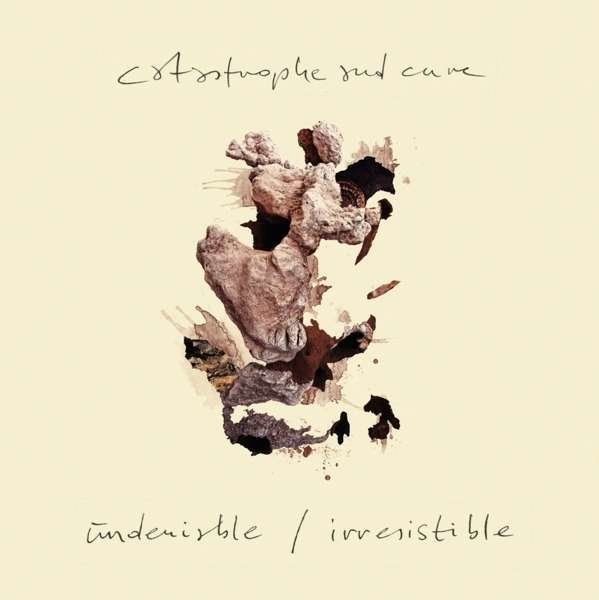 Catastrophe & Cure know how to command your attention without being pushy or loud as intensive but gentle vocals combine with elaborate musical arrangements.
In 2012 they released their critically acclaimed debut album "Like Crazy Doves". Within a year they were touring Austria and Germany, winning Austria's most recognized music prize, the FM4 Amadeus Award, along the way.
With their second studio album "Undeniable/Irresistible" the young sextet was coming of age, opening Indierock to electronic influences.
Their new 10 inch record "Blank Spots" continues this tradition. Entirely self produced, the band's uncompromised approach resulted in a unique style. Minimalistic arrangements meet dreamy layers of slightly detuned synthesizers, floating between harmony and melancholy. Stay tuned!
MORE INFOS : https://www.facebook.com/catastropheandcure/
FAREWELL DEAR GHOST
FAREWELL DEAR GHOST are an Austrian indie pop quartet (Philipp Szalay, Philipp Prückl, Andreas Födinger and Alex Hackl) that has earned quite a track record within their first period of their career: Their debut album "We Colour The Night" included fire , which instantly made them No.1 on the highly influential Radio FM4 Charts. They subsequently released an EP, "Skin", in 2016, containing yet another song hitting that No.1 spot: "we were wild once" Both tracks hit the airwaves across Europe; while especially the latter became hugely popular on Spotify, where the track holds 2 Million plays to date and keeps rising in popularity. Many of their songs have been used in films and commercials, most notably "fade out"in a big Austrian telecom campaign in 2016 an "fire" (i.e. for DPD).
The band toured extensively over the past two years, making themselves a name as being a highly entertaining live act. While they were supporting acts like The Naked And Famous, The Jezabels and Nada Surf, they even played a tour of China (!) and many shows from Belgium to Turkey, from Italy to Czech Republic and many festivals and clubshows in Germany and Austria.  They've played a memorable show at Eurosonic 2017, finishing off with an encore in the middle of audience After yet another trip to Asia (Korea and China this time) and a show at Hamburg's Reeperbahn Festival, they released their second album "Neon Nature" in October 2017.
MORE INFOS : https://www.facebook.com/farewelldearghost/
LITTLE BIG SEA
Sanfte Folk-Songs kollidieren mit schweren Trip-Hop Beats. Melancholische Stimmen schweben über einer Landschaft aus tiefen Bässen und verzerrten Keyboards. "Little Big Sea" machen Dream Pop für moderne Zeiten. Ihre Songs entführen in die Traumwelten und Mythen des Waldes, sie erzählen von Kindheitserinnerungen, vom Alleinsein in der Großstadt, von Alltagsbeobachtungen und vom ewigen Thema der gescheiterten Liebe.
MORE INFOS : https://www.facebook.com/LittleBigSea/