---
Chaque mois, Euradionantes vous présente un label européen à l'antenne et sur le site internet. Gagnez des disques du label de l'été 2019 en envoyant un mail à musique(at)euradio.fr en indiquant « FIRE RECORDS».
THE LABEL
Originally founded in 1984 by Clive Solomon and the late journalist Jonny Waller the label trailblazed through the late 80s and 90s before burning brightly and burning out, right before the indie revival. Fire was the original maverick Psychedelic Art Pop label born out of the DIY independent label boom of the late 70s, and for sure, the Blue Aeroplanes with their revolving troupe of poet, dancer, record scratcher and massed guitars, were absolutely the closest thing around to the Exploding Plastic Inevitable of old; it intrigued and entranced with the splendidly surreal tales of early Pulp; embraced the famed pop shambolism of the Television Personalities, the baroque pop of the Moles, the legendary lo-fi art-rock terrorism of Half Japanese, and a wonderful tapestry of outre pop stretched over 30 years; and then on a tangential path, lay the pastoral psychedelia of Lives Of Angels and the overarching sonic sounds of Spacemen 3, right up to the bombastic majesty of Bardo Pond or the transcendental psychedelic primitivism of garage rock's lounge lizard and unsung hero, Dave Cloud.
The turn of the millennium has seen Fire rise, phoenix like, under the watchful eyes and ears of A&R supremo James Nicholls and through a series of acclaimed reissues and new releases, revitalising the careers of indie royalty along the way, the label has a raft of new releases from the outer reaches of the sonic spectrum, combining the cosmic pop of Jane Weaver, Virginia Wing, Islet and Pictish Trail with the haunting ambience of Death And Vanilla and the uncategorizable mind-melting Vanishing Twin to become the industries leading Psychedelic Pop label
Fire has simultaneously developed one of the most impressive rosters of influencial alternative artists, at the top of their creative game.  Amongst the labels many established artists are The Lemonheads, Howe Gelb and Giant Sand, Kristin Hersh and Throwing Muses, The Bevis Frond, Pere Ubu, Half Japanese, Sebadoh, Guided By Voices and The Chills
In 2015 James Nicholls founded sister reissue label Earth Recordings, critically acclaimed, and award nominated, for its attentive and beautifully presented work with Bert Jansch and Mikael Tariverdiev it has fast become the UKs answer to Light In the Attic.
Hot on the heels is Frost (Fire Records Original Soundtracks) which has worked on acclaimed soundtracks to cult TV shows  Halt And Catch Fire and Black Mirror. Frost has also re-issued soundtracks to iconic cinema classics such as Blue Velvet, A Scanner Darkly and Miracle Mile and had phenomenal success with its original score to the Multi Award winning indie sensation "Lady Bird" which was one of the years best selling soundtracks.
Fire recently ventured into film with the launch of Fire Films with the critically acclaimed 'The Ballad of Shirley Collins' (London Film Festival, Selection 2017);  the definitive document of one of Britains most iconic folk singers and followed that up with 'The Chills: The Triumph and Tragedy of Martin Phillipps' (SXSW Film Festival, Selection 2019 – where the band won the Grulke Prize) and is currently in production on King Rocker , a documentary of the life of post-punk survivor Robert Lloyd from the Prefects and The Nightingales, written by comedian Stewart Lee and Director Michael Cumming (Brass Eye)
https://www.facebook.com/Firerecords/
https://twitter.com/firerecordings
THE ARTISTS / RECORDS
VANISHING TWIN
Interview with Cathy Lucas from Vanishing Twin :
Vanishing Twin is songwriter, singer and multi-instrumentalist Cathy Lucas, drummer Valentina Magaletti, bassist Susumu Mukai, synth/guitar player Phil MFU and visual artist/film maker Elliott Arndt on flute and percussion; and on this album they have made their first artistic statement for the ages.

Some of its great power comes from liberation. The album was produced by Lucas in a number of non-standard, non-studio settings. 'KRK (At Home In Strange Places)' summons up the spirit of Sun Ra's Lanquidity and Broadcast And The Focus Group Investigate Witch Cults Of The Radio was simply recorded on an iPhone during a live set which crackled with psychic connectivity on the Croatian island of Krk.
The magical Morricone-esque lounge of 'You Are Not an Island', the blissed-out Jean-Claude Vannier style arrangement of 'Invisible World' and burbling sci fi funk ode to a 1972 cult French animation, 'Plane te Sauvage', were all recorded in nighttime sessions in an abandoned mill in Sudbury. The only two outsiders to work on the recording were '6th member' and engineer Syd Kemp and trusted friend Malcolm Catto, band leader of the spiritual jazz/future funk outfit The Heliocentrics, who mixed seven of the tracks (with Lucas taking care of the other three).

Vanishing Twin formed in 2015 – their first LP, Choose Your Own Adventure, which came out on Soundway in 2016; followed by the darker, more abstract, mostly instrumental Dream By Numbers EP in 2017.
The band explored their more experimental tendencies on the Magic And Machines tape released by Blank Editions in 2018, an improvised session recorded in the dead of night, offering a glimpse into their practice of deep listening, near band telepathy, and ritually improvised sound making. These sessions formed the basis of The Age Of Immunology. 
MORE INFOS : https://www.vanishingtwin.co.uk/
JANE WEAVER
When science fiction turns science fact the effect can be truly momentous.The state demands that no-one wants an unlicensed machine-hum from an outbuilding; no-one wants clever prose mapping the future, no-one wants "music" that is attention-seeking, soul-defining, beneficial, Biblical, baroque and beautiful. No-one told Jane Weaver that.

Jane Weaver's multi-layered synthetics evolved into a welcoming slew with 2014's 'The Silver Globe', continuing through to 2017's 'Modern Kosmology'. 'Loops In The Secret Society' is a re-imagined journey through parts of both albums, with new ambient pieces primed and polished; with new tangents explored in a lab-friendly blossoming of the Weaver vision that travels yet further into the psych of our future.. A continuous experience with one-line observations set in glorious sense-stimulating sound.

"Startling." Drowned In Sound

That source material was then united in an expansionist experiment in late 2018. The 'Loops In The Secret Society' tour fused unrelated sounds set off against sympathetic new textures, tones and drones ; hot-housed into an idealistic soundscape that formed the conducive parts of the imminent album of the same name.

"(A) beguiling spiritual medium for immaculate psychedelia." The Guardian

"With one eye on the dancefloor and another on those sprawling existential questions we may never truly answer." Quietus 
MORE INFOS : https://janeweavermusic.com/
DEATH & VANILLA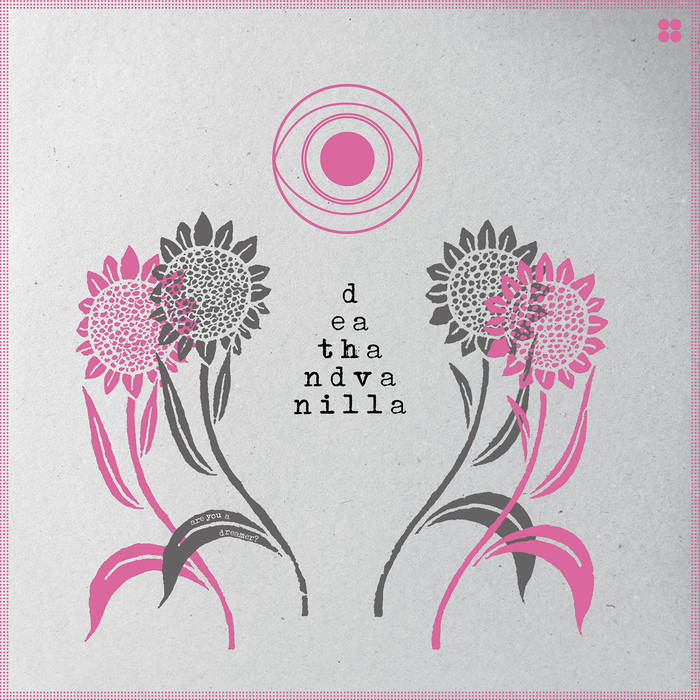 There's something about the Swedish city of Malmo that doesn't add up.

Named the "happiest" city in Sweden in 2016 (who gets the job of judging these things?), Malmo's DNA contains a "none-coding" strain that reveals the city's penchant for a world more studious, fashioned in a vintage era, telescoped by pop culture that arrives via the TV-approved bridge that connects it to Denmark. Surely, it can't be the same place.

Marleen Nilsson, Magnus Bodin and Anders Hansson of Death and Vanilla couldn't come from anywhere else. They are dreamers, antiquarians, music-obsessed individuals, lauded by the media for their last album 'To Where The Wild Things Are' from 2015…

"Swedish exponents of dreamily lovely psych and lush, late-60s-style baroque pop." The Guardian

"Lush and enveloping, reminiscent of Curt Boettcher and Margo Guryan." The Wire

"Fantastically eerie." Clash
The trio's love of all things "old" is well known – they've tinkled ivories, played vibraphone, recorded with a Sennheiser microphone and a nod to everything from Fun Boy Three to Orchestre Poly Rythmo de Contonou, while still roaming somewhere between an ambient Eno and Cocteau Twins at a late-night soiree.

Prior to recording their new album 'Are You A Dreamer?', they scored several soundtracks, that process undoubtedly influencing the new album's dreamlike euphoria built with added mellotron and affected electric guitar. Expanded with bass and drums in their quest for the grail, Death And Vanilla's songs are longer; more plush and pampered; more hypnotic and haunting.

'Are You A Dreamer?' is melancholy at its most refined, riddled with super-memorable motifs and melodies that nestle in reflective echo. Death And Vanilla are an alluring confection, hard to resist and wantonly moreish as Marleen Nilsson's sepia tones are embraced by the trio's gorgeous arrangements and intricate ambience. 
MORE INFOS : https://www.facebook.com/deathandvanilla/
VIRGINIA WING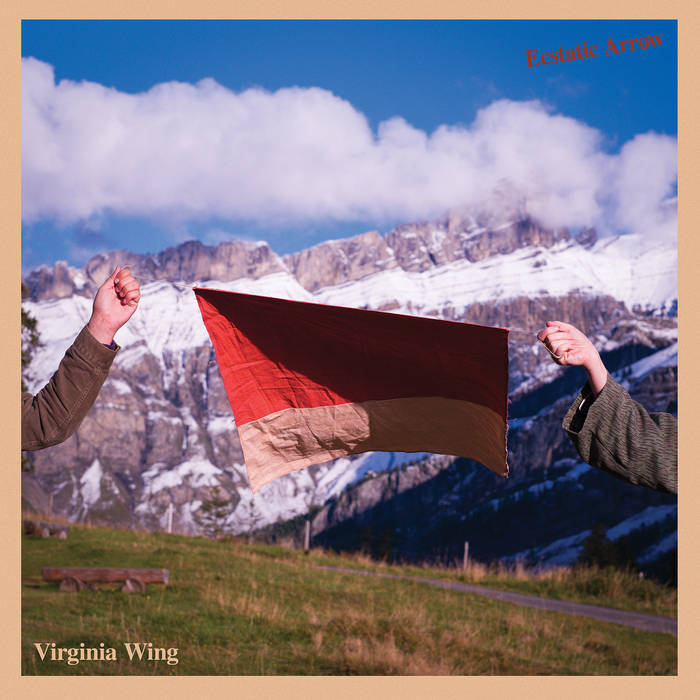 Our favourite records are the perfect counterbalance of the considered and the superficial. Whether it's Madonna, Talking Heads or Holger Czukay – we enjoy these artists in the background with friends or profoundly and alone.

Virginia Wing both understand and embrace this concept fully as they return with Ecstatic Arrow, an album which finds them in a place of renewed strength, optimism and clarity.

Recorded in Switzerland, in the family home of longtime friend and collaborator Misha Hering within the domesticity and gentle routine of communal life, the album represents a world as predisposed to solemn introspection as it is to blithe conviviality.

Ecstatic Arrow borrows from the heterogeneous terrain of The Flying Lizard's Fourth Wall, the exuberant technology assisted pop of Yellow Magic Orchestra and the playful sophistication of Lizzy Mercier Descloux's Press Colour, arriving at the evergreen intersection of pop music and conceptual art.

The resolute opener of Be Released and album centre point The Female Genius pair resonant Fourth World instrumentation with sonorous, loping drum patterns. Elsewhere, the sentimental march of single The Second Shift plays out like an after-hours ballad re-imagined by Wally Badarou and For Every Window There's a Curtain is coloured by the blue-lit haze of an Eventide warped tenor saxophone.

Three albums in, the voice of Alice Merida Richards is more compelling and expressive than ever. The glacial deadpan of previous records has given way to a more candid, self-possessed delivery, showing an appreciation for the humour and tragedy innate in the downtown Arcadia of Laurie Anderson, Robert Ashley or even Lynn Goldsmith's Will Powers.

It's with this voice that Richards outlines a simple ideality that fortifies the entirety of Ecstatic Arrow – inequality pervades, destructive behaviours are inherited and each subsequent generation has to reconcile the debts of its precursor – yet a space exists within ourselves and each other that houses a fact we must be reminded of – we have the ability to choose. Even in moments of frustration; the ascerbic eye-roll toward male entitlement, Glorious Idea or the world-weary Eight Hours Don't Make a Day, there persists a joy for living that refuses to be confined.

A depiction of a group finally at ease with itself, Ecstatic Arrow is a tribute to the internal momentum that quietly guides us toward our destination. 
MORE INFOS : https://www.facebook.com/virginiawingforever/
SEBADOH
Indie-rock pioneers Sebadoh return with their first new studio album in more than six years Act Surprised.

"The first line of this song: 'I get the feeling you don't feel me' is pretty good. It could be a line in an Ariana Grande song, I like it," said Lou Barlow. "I followed it from there through some general complaints about a composite character in my life, someone I could never crack. Sometimes the walls are too high. If you think about it, the resistance was always there, even in the very beginning. What to do? Pick endlessly at the seams? Replay moments in my head looking for a way to explain it all? No, stop, there is no one answer and that's OK…Celebrate the void."

Act Surprised continues the soulful collaboration that's defined the band since 1991's Sebadoh III and 1994's Bakesale. The new batch of songs reaffirms how vital the creative partnership is between members Barlow, Jason Loewenstein, and Bob D'Amico.

When Barlow recently moved back to his home state of Massachusetts following a series of personal changes, he pressed the restart button and, in time, felt the incentive to reach out to Jason and Bob again to reunite and start work on a new album. The trio convened and began recording in their original stomping grounds in Northampton, MA where they first formed back in 1988. Along with producer/sound engineer Justin Pizzoferatto, Sebadoh have delivered one of the best records of their career. Act Surprised is a 15-song collection that's as dynamic and visceral as anything the band has ever committed to tape.

Lowenstein stated, "Of all the records we have made in our long career, this is definitely the most recent." 
MORE INFOS : https://www.sebadoh.com/
THE LEMONHEADS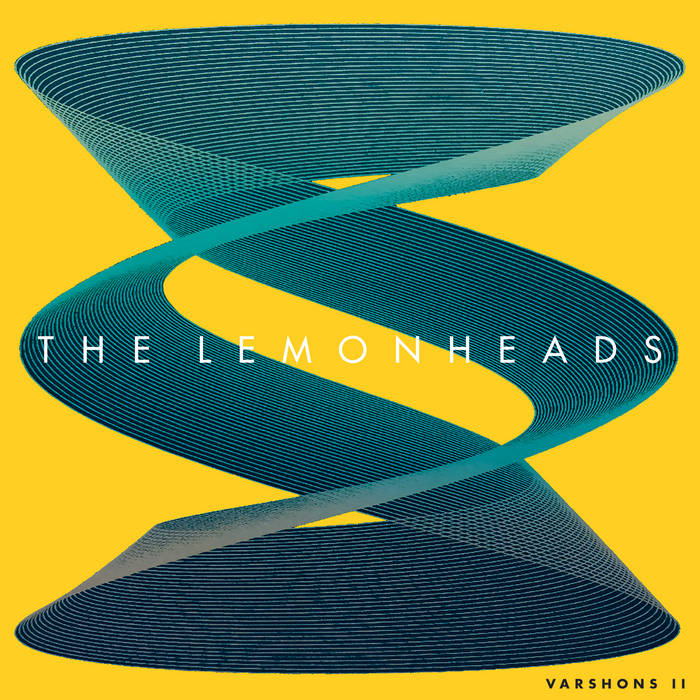 The Lemonheads follow up the critically acclaimed 'Varshons' from nearly ten years ago with another eclectic collection of covers.

Produced by Matthew Cullen and mastered by Howie Weinberg (Beastie Boys, Nirvana, The Ramones), their tenth studio album brims with the slowly-matured vocal of Evan Dando as he lures a host of personal faves to his melodic lair. He really has become one of the great expressive singers of our time.

What they said about Varshons:

"Gram Parsons, Wire, and GG Allin: You'd be hard pressed to find three more disparate rock acts, yet on 'Varshons' they all sound like the Lemonheads – boppy, overcast alt-rock delivered at a fast clip and sung in a whiskey tenor." Pitchfork.

'Varshons 2' is a hokey jukebox filled with unique versions of Yo La Tengo, Nick Cave, The Bevis Frond, NRBQ, The Eagles, Paul Westerberg, The Jayhawks, Lucinda Williams and John Prine.

Like Hank Williams slumped in his car between gigs, strumming and hollering, reasoning and weeping, humming it on over, Evan and his Lemonheads make every tune their own.

Including some obscure beauties like Florida Georgia Line's 'Round Here', Natural Child's 'Now And Then', The Eyes' raucous 'TAQN' and The GiveGoods' gorgeous 'Unfamiliar' – a tune Dando penned with former Smudge man Tom Morgan.
MORE INFOS : https://www.facebook.com/TheLemonheads/
HALF JAPANESE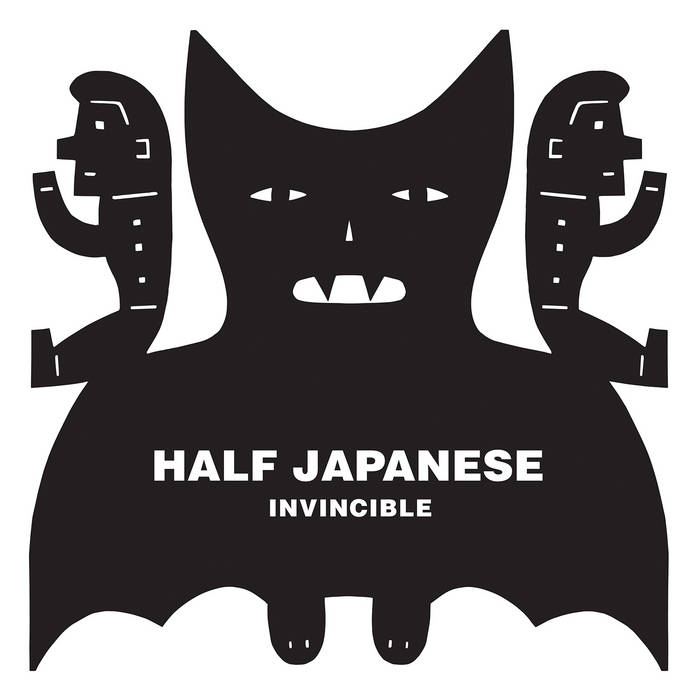 Puppet people, vampires and the walking dead frequent the world of Jad Fair's songwriting – outside of those interruptions he's besotted. Maybe even in love. He feels invincible and as the closing instrumental cut 'Indestructible' floats off into the ether there's a feeling of job done; we can rest tonight; everything is good; we are loved and in love.

"Hooray for love!" Jad intones on 'All At Once'. It comes to us all… eventually.

On their last excursion into the studio, Pop Matters summed them up as so: "Half-Japanese are a respected institution. They've been making noise since the late '70s. Noise is an important word here because one defining feature of the group is this."

Nothing changes. Fair, J, an inspiration on the Elephant Six groups, Kurt Cobain and a host of others remains a rose-coloured visionary, mocked by monsters and loved by girls. It begs the question, is penultimate track 'It Has Me' about the former or the latter? As ever, this is a two-way thing, you make as much of Half Japanese as you want to. You have to put in the work, have the imagination.

Their new studio album continues to be uncategorizable, joyous, detuned, quizzical, alluring, childlike, charming, innocent, questioning. 'Invincible' is a celebration of sound. It's pop music for those outside of pop music. It has songs for those still bedevilled by one liners and abrasive melodies.

Half Japanese are Jad Fair, John Sluggett, Gilles-Vincent Rieder, Jason Willett and Mick Hobbs. 
MORE INFOS : https://www.facebook.com/halfjapaneseband
HATER
Resolute in their sound, 'Siesta' is the perfect soundtrack for that summer romance and the inevitable break up. Heartbreak has never sounded so sweet!

Hater's powerful vulnerability and charm has seen them rise quickly through the ranks earning kudos from NPR (Austin 100), Stereogum (Best New Bands Of 2017), The Fader, BBC6 Music, BBC Radio 1 and more.

Sprawling guitars chime whilst slow burning grooves and classic rock rhythms allow tender-hearted vocals to soar over intelligible dream pop. Effortless and assured, the Scandi quartet drift eloquently into well-structured and stunning melodies.

Produced by Joakim Lindberg (Yast and Hey Elbow) at Studio Sickan within old railway sheds outside of Malmö Sweden. Hater tackle their personal experiences of life, love and relationships yet through their shared songwriting there's a togetherness. Synth pop earworm 'It's So Easy' contrasts the slower paced 'I Wish I Gave You More Time Because I Love You' that blends beautiful sweeping sax from Inge Petersson Lindbäck. The haunting metronomic beat of 'I Sure Want To' calls to mind local residents Death And Vanilla, Hollywood glamour exudes on shimmering 'Things To Keep Up With' and 'Cut Me Loose' captures those long youthful days of summers gone by.. "Wouldn't it be fun? Noon is halfway and I feel gone".
Hater "boast Marr-esque guitars and vocals reminiscent of fellow Swedes and The Concretes" (Norman Records) whilst having the pop sensibilities of The Chills, Alvvays, Snail Mail and Makthaverskan.

In early 2017 Hater released their debut album 'You Tried' blending jangle with grit, their recent EP 'Red Blinders' (Fire Records) soon followed in support of their first headline tour across Europe. Festivals in 2018 have already included SXSW, Eurosonic and Ment.
MORE INFOS : https://www.facebook.com/haterrmusic/
HOWE GELB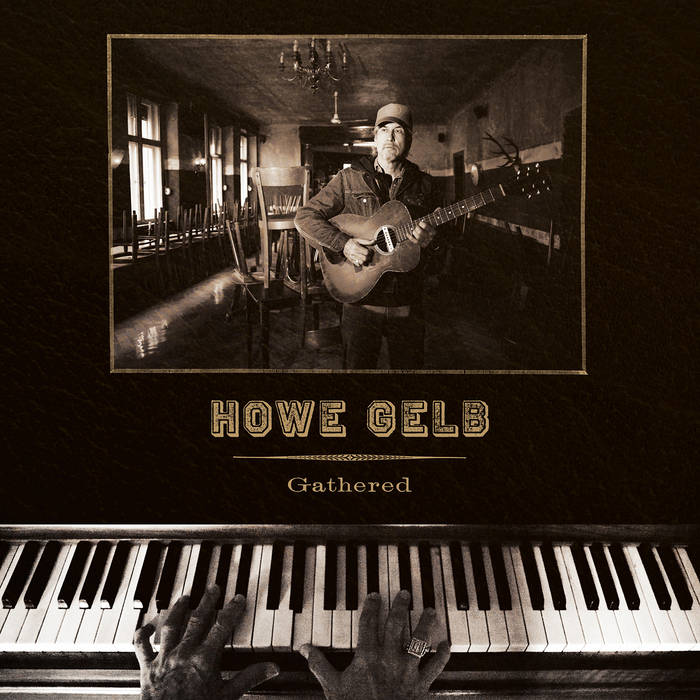 The 24th solo studio album from Giant Sand mainman Howe Gelb.

Following two much-praised jazz-tinged 'Future Standards' collections, a wider bet captures Gelb's discordant phrasings and clever romantic lyricism.

Joined by a host of collaborators from all over the world, including Gabriel Naim Amor, Fernando Vacas, Juan Panki, The Lost Brothers, Anna Karina, JB Meijers, Kira Skov and Gelb's own daughter Talula.

Focussing on Gelb's celebrated song-writing style, filled with emotive tunes and heart-warming arrangements invariably offset by gorgeous discordant moments.

"A wandering troubadour in search of treasured happenstance." Quietus

A chance meeting of the indie/alt country Sinatra annotated by clever wordplay, teased by tongue twisters and an earthy ramble.

"Gelb's long-held fascination with words, particularly the way certain ones rub up against one another or encourage an allusive phrase, usually stretched over an odd meter, is a joy." Uncut
MORE INFOS : http://howegelb.com/
---
Les opinions du lecteur
---