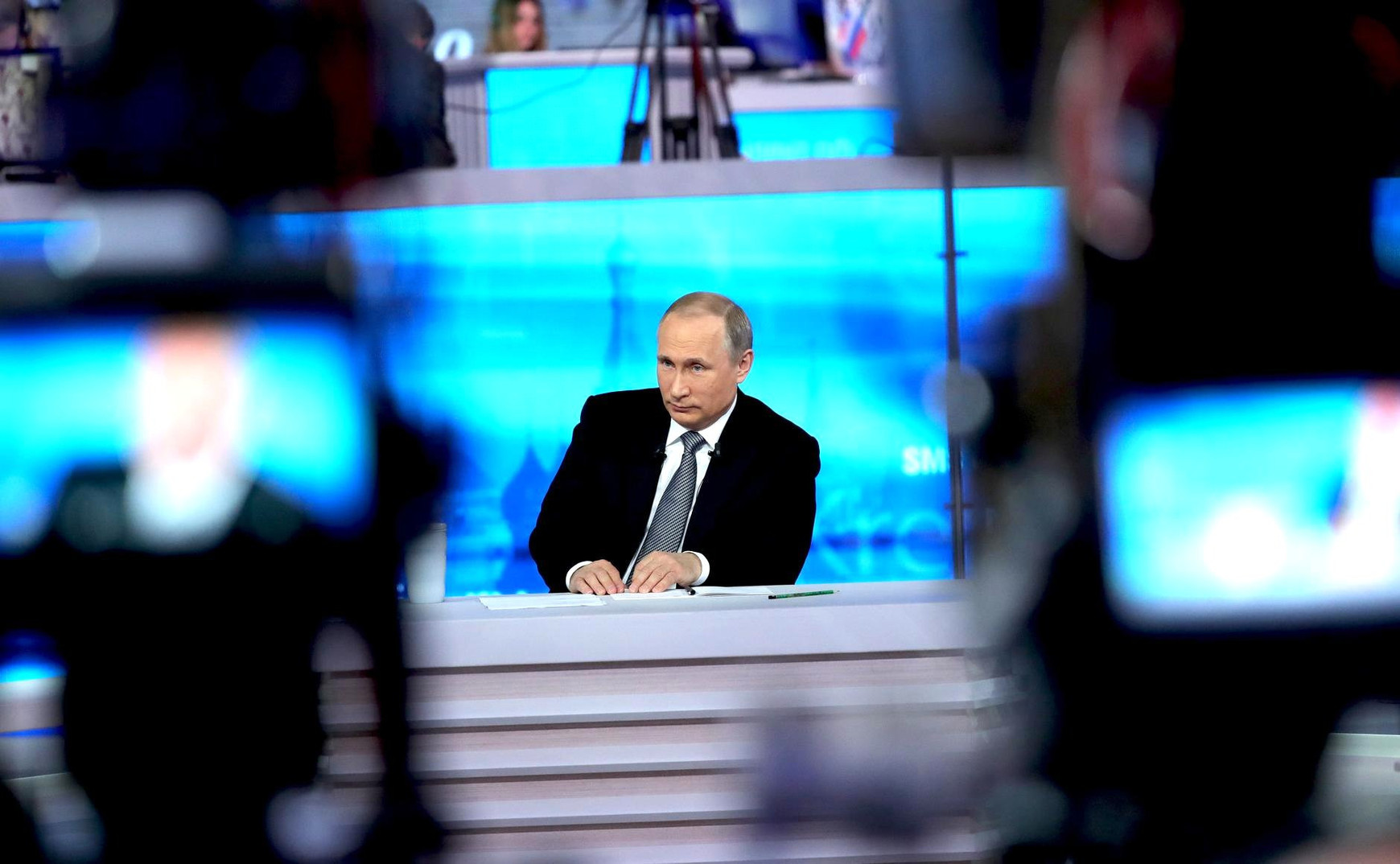 What´s New(s)? La revue de presse anglophone – Erik Ruiz Martín & Nadine Vermeulen
It has been two weeks now that the world was shocked by the horrific invasion in Ukraine. According to many, disinformation, fake news, and propaganda on the Russian side are key to assure support for the invasion and violence.
For this week's edition, we are taking a look at the information provided on both sides. To start with, how have European media reported on the conflict this week?
In addition to the acts of brutality by the Russian army, and the flood of refugees being welcomed by EU states, one of the most commented issues this past week has been the EU's dependence on Russian oil and gas. For Paola Tamma and América Hernández, POLITICO, this issue represents the most important crack among Western countries on Russia policy. According to The Guardian, the United Kingdom is going to join the United States in blocking Russian oil, something that countries such as Germany view with reluctance due to their great dependence on Russia. However, a recent survey by the daily Handesblatt shows that 54% of Germans would be willing to phase out Russian oil. In this regard, Bernardo de Miguel, El País, explains that Brussels fears that an oil embargo would provoke Moscow to retaliate by cutting off gas supplies. 
So the EU's dependence on oil and gas is taking the spotlight this week. And what about the communications war? What has been said about the new restrictions in reporting implemented in Russia? 
We know that getting information from Russia now is more complicated than ever. The European Union has banned Russian propaganda media, Russia Today and Sputnik World, whose pages and social media profiles cannot be viewed in Europe. Laura Kayali tells POLITICO that RT wants to take this issue to the European courts. Some Western journalists writing for these media resigned shortly after the Russian invasion, notes Daily Mail. On the other side, Russia has responded with laws that, as Gabrielle Colchen stresses in France24, punish with up to 15 years in prison any reports on the Russian attack in Ukraine that do not go along with the Kremlin's delusional version of the facts. In the last week, media outlets such as Rai, El País, the BBC, Bloomberg and CNN have announced that they are withdrawing their journalists from Russian territory. Many Russian media outlets that are not disseminating the official version of events have also been affected by this new law, the most iconic of which is Rain TV, which at the time of announcing the suspension of its broadcasts closed its programme with the broadcast of Swan Lake, a ballet that was performed during the failed coup d'état in 1991.
But not only media are used to try to influence information accessible. What is going on with internet reviews and maps?
Indeed Erik, news about the invasion is not only spread through the media. Where Russian media reporting of the invasion has been tightly controlled, and Russian public opinion influenced by Putin's media campaigns, Ukrainian citizens launched a movement to spread information on the war via Google Reviews. It all started with a Tweet posted by the hacker group Anonymous, an account with 7.6 million followers, who encouraged people to leave reviews to Russian restaurants and companies with information about the current situation in Ukraine. Comments as 'The food is good, but the war in Ukraine is not' or 'The food was great! Unfortunately, Putin spoiled our appetites by invading Ukraine. Stand up to your dictator, stop killing innocent people!', including horrific photos of destruction on the ground, were left massively to restaurants and businesses in various parts of the Russian territory. 'War in Ukraine reminds us that maps can be weapons', concluded Financial Times. Both Google Maps and Apple turned off traffic updates for live mapping in Ukraine to prevent the army using it to attack.
And what other initiatives are set up this time by citizens and alternative media to counter the tightly controlled information flow?
Well, as we have seen in other wars, invasions and conflicts the past years, Social Media play a crucial role in countering the information provided by traditional media. Ukraine is clearly winning the social media info war since the first days after the invasion, wrote France 24. 'Even if president Zelensky remains bunkered down in Kyiv, his government has forced an all-out assault on social media to win supporters for their cause' stated the media outlet. His daily videos, including English subtitles, have gone viral, as well as Ukrainian videos showing the success of their forces. President Zelensky has emerged as an online hero, concluded the New York Times, with his Twitter account gaining hundreds of thousands of followers every day. Meanwhile, Netflix and TikTok have suspended most of their services in Russia as the government cracks down on what people can say about the conflict. 
Source photo : European People's Party