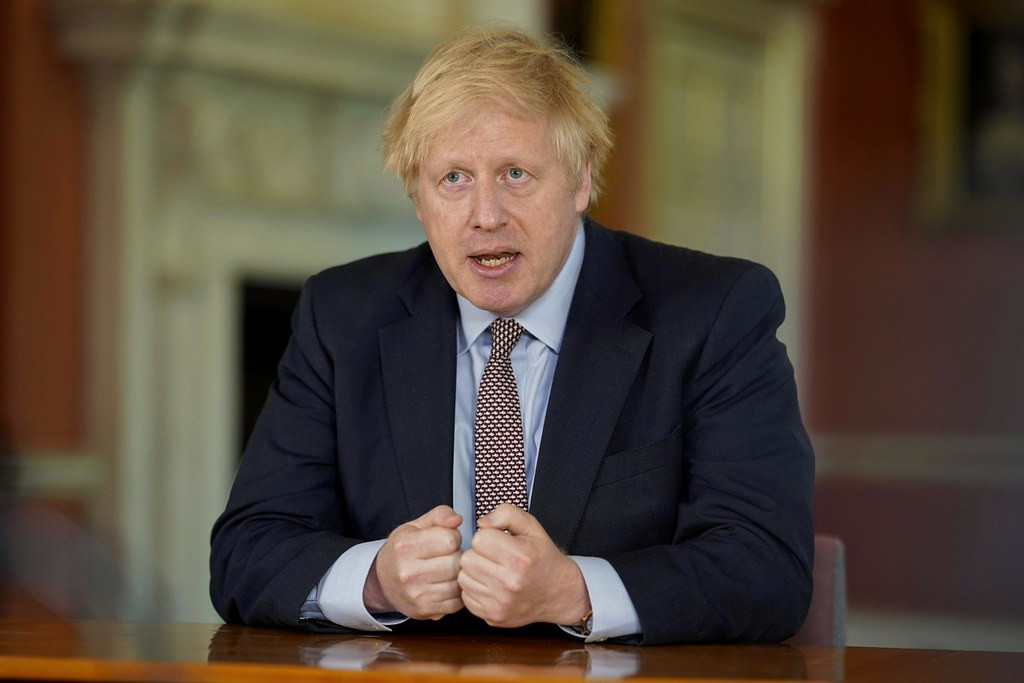 What´s New(s)? La revue de presse anglophone – Erik Ruiz Martín & Nadine Vermeulen
Political turmoil this week while two European leaders had to deal with a potential no-confidence vote : Boris Johnson and Ursula von der Leyen. 
Starting with Boris Johnson, this was perhaps not such a surprise considering all the negative attention he received in the tabloids the past months. How did British media report this time about his fragile future ?
Yes indeed, Boris Johnson once again managed to get himself in a negative spotlight. "Hannibal Johnson" that is how the media now describe the PM who miraculously managed to stay in power, despite all the scandals clouding his Prime Minister's term. This time, PM Johnson was urged to explain how he did not breach the ministerial code after getting fined by the police for the PartyGate scandal. The ministerial code outlines the rules government ministers must follow when in office, including the overarching duty to comply with the law, explained the BBC. Johnson himself said to the Commons that he had "learned from his lessons" and had been "humbled by the whole experience" cited the news outlet. A bruising no-confidence vote was organised on Monday, described the Financial Times. According to Labour's deputy leader Angela Rayner, the report was the "latest sign of the rampant sleaze engulfing Downing Street" adding that Johnson "has been found out and his days are numbered".
But yet, Boris Johnson again managed to cling to power ?
Yes, as said, miraculously he did. "Boris Johnson has survived his closest brush with political oblivion yet" wrote Foreign Policy. Despite an unexpected large rebellion in his own party – 40% of Tory Parliament Members failed to back him – he did still manage to win with 211 against 148 votes. "Last night's unsuccessful leaderplasty leaves the government hideously disfigured but staggering on" wrote Marina Hyde in the Guardian. Adding that getting the PM continue getting on with the job is a bit like "Fred West pleading to be allowed to get on with finishing someone's loft extension". Perhaps useful to know for the listeners who never hear about Fred: he was one of Britain's most well-known serial killers who killed his victims in the extension of his own house. In a desperate attempt to keep the little trust he can still count on, the Prime Minister explained in an interview with founder of Mumsnet Justine Roberts that he is "not a habitual liar." He also added that while people throw all sorts of accusations at him, they just got to look at what he delivers. Even though the majority of members of his own party still support him, the confidence did lead them to pressure Johnson to cut taxes, as this move would help rebuilding unity in the Conservative Party, they argue. The future will tell whether Boris Johnson will be able to maintain his fragile power position.
But then moving on to the second leader who was faced with a potential vote of no-confidence, Ursula Von der Leyen, how did the press report on the criticism she received?
It has not been the best week in Ursula Von der Leyen's term as head of the European Commission either. The Commission President has been the subject of controversy over the approval of Poland's recovery plan. Von der Leyen is facing a hostile European Parliament over the unblocking of Poland's recovery plan, which is even threatening her with a motion of censure, wrote Nacho Alarcón in El Confidencial. According to Bulgaria Post MEPs did not agree to the approval of the plan because Warsaw has failed to uphold the rule of law. Members of Renew Europe, Luis Garciano, Sophie in't Veld, and Guy Verhofstadt, said on Monday that they would draw up a motion. However, according to a source quoted by Euractiv, "It is the personal initiative of three MEPs," insisting that a "very large majority, around 80%" of the Renew parliamentary group did not support the motion of censure. According to EFE, the censure motion gathered little support in the European Parliament and will probably not even go ahead.
But which points have been so controversial that some MEPs have called for a motion of censure?
The amendments to the Polish judicial reform that started this tug-of-war between Brussels and Warsaw are still questioned. The main reason, as pointed out by the Guardian, is that there are concerns that Warsaw is making cosmetic changes to its heavily criticised legal system to unlock EU cash. Eszther Zalan describes in EU Observer that the reform as highly controversial. Von Der Leyen argued that the judicial reforms that Brussels has imposed serve as "leverage" to restore the rule of law. Jorge Liboreiro question's Von der Leyen's stance in Euronews and argues that the green light to the polish plans reveals loopholes since Warsaw will have ample time to perform the judicial review of affected judges while cash keeps flowing in.
Presentation : Nadine Vermeulen