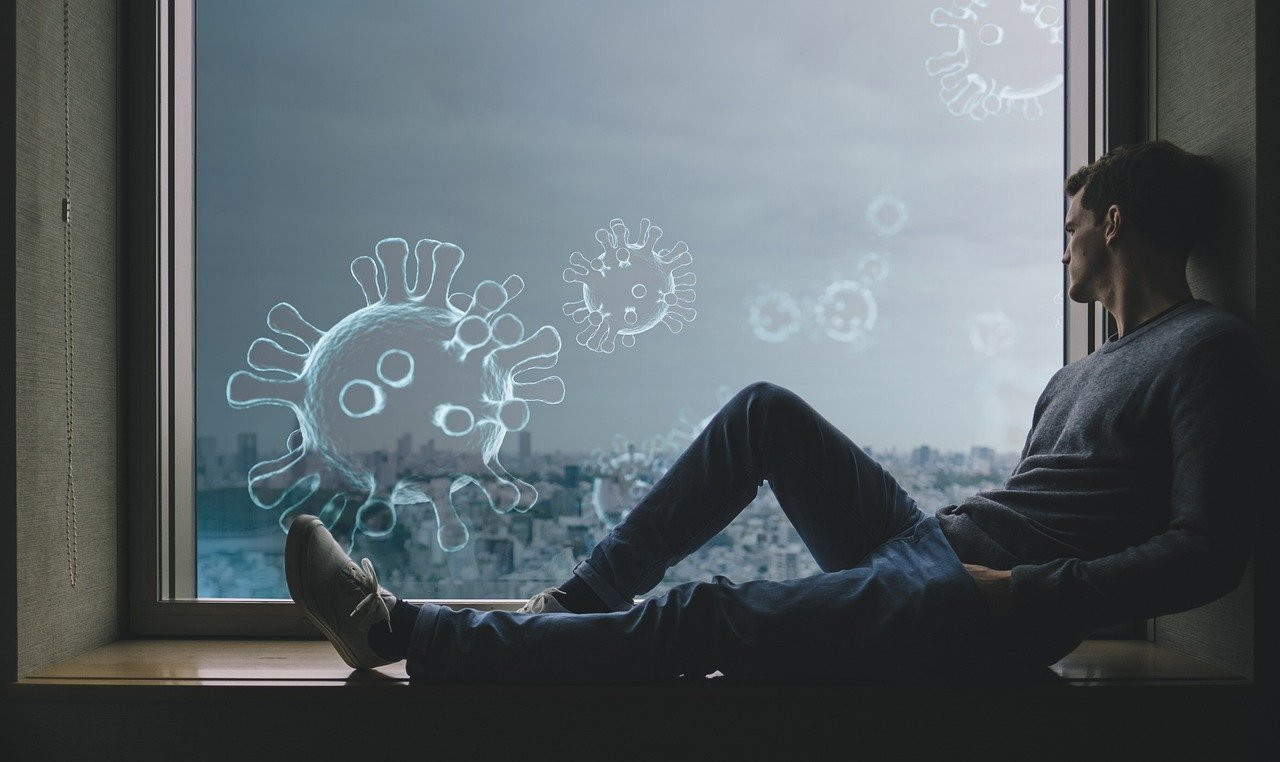 COVID-19, an end in sight ?
Erik Ruiz Martín & Nadine Vermeulen
This weekly broadcast series presents the European news from different angles and perspectives. Which events and developments have made the news, and how? Each week we take a closer look at one event that dominated this week's news, and quickly discuss other topics that grabbed the headlines in various countries across the continent.
After months of uncertainty, an end to the COVID-19 crisis might be in sight while pharmaceutical companies announced vaccine candidates are more than 90% effective, and European heads of governments predict vulnerable populations could be vaccinated by spring 2021 or even earlier. What does the European press write about these promising findings?
You'll find the script below:
After months of uncertainty, lockdown, social distancing, masks, rules that were set, and broken, another lockdown, scepticism, and despair, an end to the COVID-19 crisis finally seems in sight while European heads of governments predict vulnerable populations could be vaccinated by spring 2021 or even earlier. What does the European press write about these promising findings?
Newspapers paid specific attention to which country will be first. 'Countries who control the vaccine, rule the world', was the headline of German newspaper Der Spiegel. The German government expects a vaccine to be available mid-December, and already prepares the set-up of vaccination centres and structures. According to the Daily Telegraph, vaccination in the UK could start as early as December 10th. El País cited Spanish health minister Salvador Illa who predicts 2.5 million people, the most vulnerable, will be vaccinated between January and March. Italian newspapers shared the words of health minister Roberto Esperanza, who said vaccination will start end January.
And do newspapers also mention possible barriers?
Yes, According to Le Monde, the success of the fight against the virus will largely depend on accessibility and acceptance. France approaches the upcoming months with a handicap, it argues: it is one of the countries with the greatest mistrust of vaccines. Recent research shows 4 out of 10 people would not agree to be vaccinated. According to a survey for Spanish newspaper El País, only 24% of Spaniards would get the vaccine as soon as possible, and 4 out of 10 believe there is a conspiracy behind vaccinations. The share of 'anti-vaxxers' is also increasing in the Netherlands, writes Hessel von Piekarts in Dutch newspaper De Volkskrant. Despite the good news on vaccine effectiveness, preparedness of the population to be vaccinated has only decreased the past months, especially among youngsters. Immunologists estimate 60-80% of people need to build up immunity to stop the disease, he writes.
Moving to other news in Europe, what made the headlines in Spain this week?
The passing of Diego Armando Maradona has pretty much overshadowed both domestic and international news in Spain. Besides, the story of Elena Cañizares, a nurse student tested positive for COVID-19, raised the debate of the stigmatisation of coronavirus patients. She was asked by her flatmates to leave her apartment and go back home with her parents, that both belonged to groups at risk. In parallel, the situation in the Mediterranean Sea continues to be worrying. Spain, Greece, Malta and Italy have signed a letter demanding the EU Council not to be left alone again in this crisis. Right now, thousands of refugees are sleeping in Arguineguin's pier, in the Canary Islands in conditions that have been described in some newspapers as deplorable.
And in France?
Huge polemic in France with two important issues that have dominated the headlines the last days. Firstly, the approval in the national Parliament of the 'Loi de securité globale', or global security law. According to its controversial article 24, people who film police officers during a police operation risk a fine of 45.000 euro, which most of the civil society movements have taken as a direct attack to their liberties. Police officers will act now knowing that they cannot be filmed. The approval of this law was followed by a brutal police operation in Paris central Place de la République, where hundreds of refugees had installed their new camp after being kicked out of the Saint-Denis migrant camp. 'The end of the Republic' was the headline of La Libération to illustrate this operation.
And what about the Netherlands ?
Astonishment in the Netherlands this week when leader of the extreme right party Forum for Democracy Thierry Baudet suddenly announced to step down as a leading candidate. He said the reason for his decision was the unrest over the party's youth section, that was spreading extremist and homophobic messages via app groups. His announcement led to a crisis within his party, with prominent party members stepping down one by one. Confusion grew even deeper when Baudet announced two days later on Twitter he wanted to return as a party leader and called for party-leader-elections. The party's board announced the same day to newspaper NRC Baudet had been kicked out of the party. Besides this political drama, the press also paid attention to the conflict in Ethiopia, US troubles, and the construction of Microsoft's new data centre in the North of the Netherlands.
crédits photo: Tumisu de Pixabay