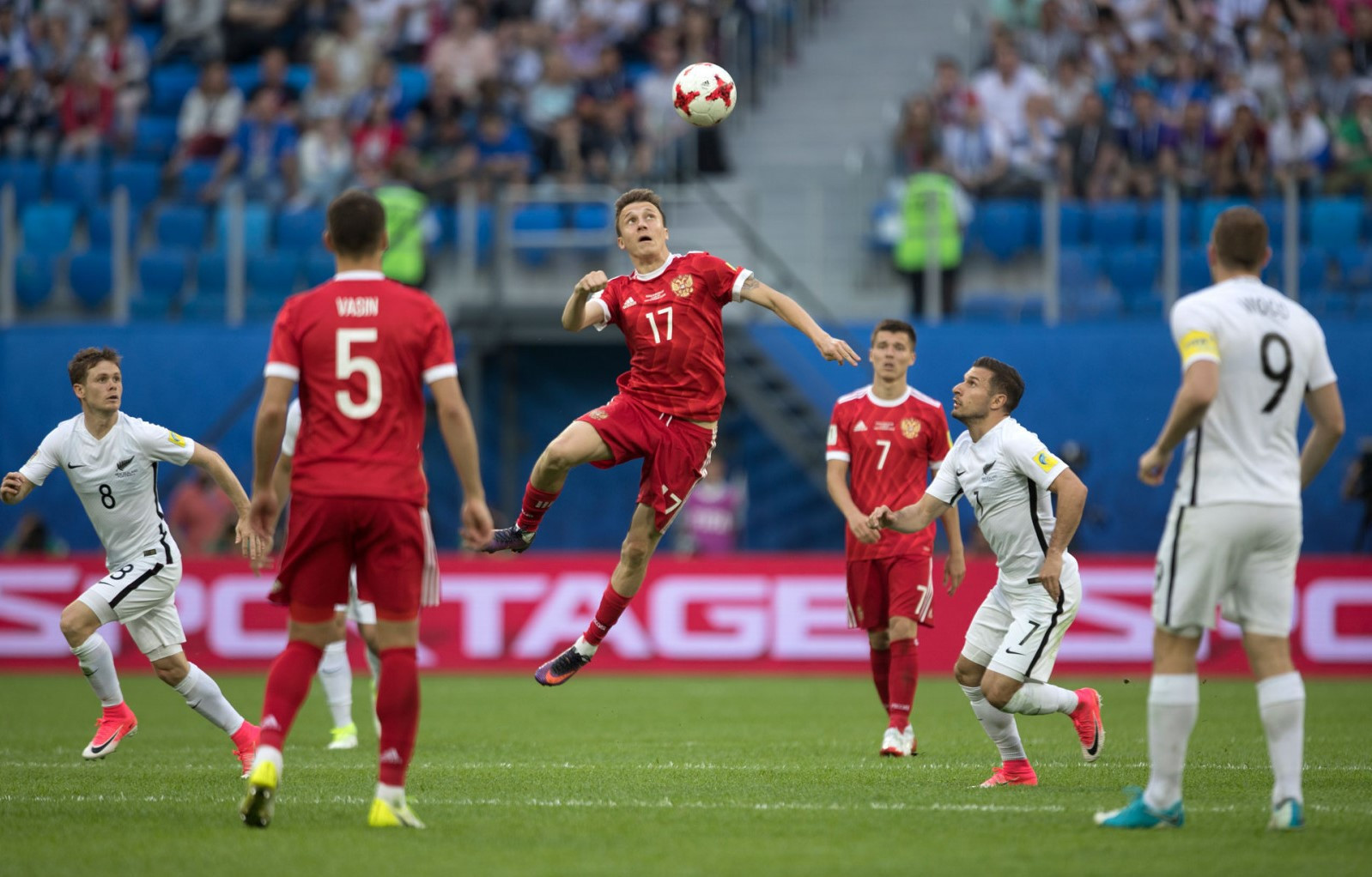 For our weekly 'Ideas on Europe' editorial by UACES, the University Association for European Studies, we welcome back Borja García, from Loughborough University in the United Kingdom. Bonjour, Borja !
Almost two weeks into the invasion of Ukraine, Russia finds itself now completely isolated in the world of sport despite some initial hesitation by the International Olympic Committee and FIFA. As an expert in the politics of sport, what are your thoughts ?
International sport governing bodies, such as the IOC or FIFA, tend to argue that sport and politics should not be mixed when they do not want to get dragged into difficult geopolitical decisions. This time, though, sport could not get away with it and the international federations have been forced to take decisions they would have liked to avoid. 
The simple fact that IOC or other federations succumbed to external pressure is an exception! These bodies do not want to be told what they should do, and they try to be agenda-setters, rather than being reactive.
Another interesting point is that international sport hardly enters into geopolitical conflicts, and even less after the Cold War. Isolating one country in sport is tremendously exceptional, and the precedents are only South Africa in times of Apartheid and Yugoslavia in the early 1990s. This is why the sanctions imposed on Russia now are so exceptional.
If I remember correctly, even when Russia was accused of state-sponsored doping, it was still allowed to be part of international sport competitions !
But now, to put it simply, Russia is cut-off from international sport. And also Belarus, we should not forget it! Both countries are not allowed to be part of international sport competitions with their national teams. Also, sporting events they were due to organise have now been cancelled. This is quite important, given the economic and political benefits of staging major sporting events. Formula 1, for instance, has taken quite a tough stance, saying they will not organise any grand prix in Russia in the foreseeable future.
Similarly, Russian clubs have been expelled from competitions, like Spartak Moscow, which was due to play Leipzig in the UEFA Europa League. Kicked out! And the German team has now progressed to the next round without having to play a single minute !
In individual sports there is still need for some clarity. Whereas the professional tennis circuit has not expelled Russian players, the International Paralympic Committee had to ban participation of Russian and Belarusian para-athletes in the Beijing Paralympic games after athletes from the rest of the world threatened a boycott !
I had never heard of an athlete boycott before, this is really unusual !
It is, Laurence. Athletes do voice their concerns in political and humanitarian issues, but they do not tend to do it in competition. Actually, in the run-up to Tokyo 2020, the IOC banned athletes from making political statements during the Olympic Games, which was very contentious.
But the athletes have been very vocal from the beginning of the invasion of Ukraine. We do not often see this level of athlete power in international sport. They campaigned in social media and it was clear that the international unions of athletes wanted strong sanctions.
The strong message sent by the athletes was reinforced by countries such as Poland, Sweden or Denmark saying they would not play Russia's football team under any circumstances. We also had Lithuanian basketball club, Zalgiris Kaunas, who refused to play any of the three Russian clubs in the Euroleague, even if that meant to forfeit the matches.
So, international federations found themselves under a perfect storm. Could they really keep acting as if nothing had happened? Of course, they could not, and therefore, for the very first time in this scope, they lost a battle !
And the call for severe sanctions even went beyond the competitions themselves. UEFA has been forced to cancel their long-standing (and very lucrative) sponsorship cooperation with the Russian energy giant Gazprom, and even individual football clubs, like Schalke in Germany or Everton in England, preferred to take a big economic risk rather than continue to have the Gazprom or other Russian companies' logo on their shirts.
With the war ongoing and increasing in intensity, I don't think we have seen the end of it. Of course, sports sanctions will not weigh as much as economic sanctions. But isolating two entire nations from the international sport community – not to mention the Eurovision song contest, another important leisure highlight – has a highly symbolic value well beyond 12 points or a European cup win !
Many thanks, Borja, for your expert recap on the sanctions in the field of sports.
"Ideas on Europe" will be back next week, and we will welcome Natasza Styczinska, from the Jagiellonian University in Krakow, Poland.