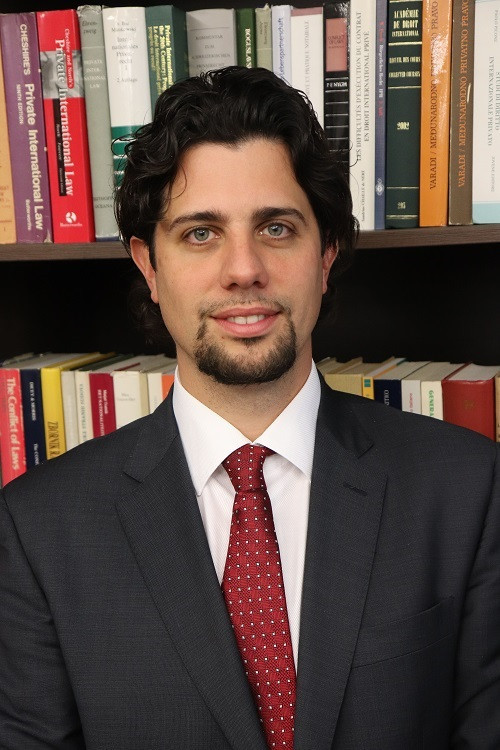 For our weekly "Ideas on Europe" editorial by UACES, the University Association for European Studies, we welcome Vanja Smokvina, Jean Monnet Chair for EU Sports Law, Policy & Diplomacy at the Faculty of Law of the University of Rijeka, in Croatia.
Six weeks after the final, the dust has settled on the football world cup in Qatar. That's a good moment to take stock of what will remain from this event.
Yes, I agree. During the World Cup itself, the focus was on lots of things going on before or even during the tournament. The feeling is that it was definitely one of the most unusual World Cups, if only for the calendar. From the beginning, the event certainly raised a lot of discussions, and it ended with Argentina's captain Lionel Messi lifting the trophy in a black bisht.
As a researcher in sport diplomacy, would you say this World Cup was a diplomatic success?
Well, that's the million-dollar question! I would say it was a great opportunity for FIFA and the Arab world. Has that opportunity been taken? Probably yes, but not fully.
For instance, if we take the example of Budweiser, the beer company, one of the main long-standing partners of FIFA. Denying Budweiser the right to sell their products in areas that were previously contractually agreed is a bad message. I am not saying that the policy should be to sell alcoholic drinks at sports venues, but if it was planned to be like that, you cannot simply change it during the tournament. The impression is that such an outcome would not have been possible in other countries. In this sense, it is evidence for the 'diplomatic power' of Qatar.
The same goes for the iconic and highly symbolic picture of Messi in a bisht. It's a picture that will remain. FIFA here made an extreme exception for the host country, which probably would not have been allowed anywhere else.
It sounds like Qatar got everything they wanted out of this World Cup. Did they really?
The truth is we do not know with absolute certainty what they wanted from the event. What is sure is that it is impossible that such a small country, which does not even have an important sporting footprint, will organise such an important event in the future again. I mean, together with the Olympics, it's the most important sports mega event on this planet, which means a lot to many people, and the message was: if you are rich enough, you can buy it. I am not sure this is a good message, neither for FIFA nor for Qatar. It was just a demonstration of diplomatic muscle, based on economic power.
Do you think FIFA will have learnt something from the event?
I think they would be well advised at FIFA to press the 'restart button' and I really hope that we will not have to focus anymore on the breach of human rights, on wrongdoings and criminal offences of sports governing bodies top officials, and disregard for players health etc. We can only hope everybody learnt a lesson.
How powerful, as a transnational diplomatic player, is FIFA actually?
FIFA is a sports governing body with important 'diplomatic' and organizational powers. And it should be more active in promoting basic human rights and fundamental freedoms.
We must never forget that FIFA and also UEFA are more powerful than some countries, sometimes more influential than the United Nations. When FIFA suspends a member – one national football federation due to the breach of some rules – the politicians of that country are keener to settle the problem than if they received a 'slap on the wrist' by the UN, the International Labour Organization or whatever other international organization. This is the tremendous power of FIFA.
But we must also acknowledge FIFA or UEFA for imposing positive developments. Only because of the football power's system, we have seen women attending football matches in Iran and campaigns against 'hate speech, xenophobia and racial insults' at football matches! Sports governing bodies are extremely powerful, and they know that. All we can do is hope they will continue to use their powers for the development of their sports but also of the good of humanity.
Many thanks, for sharing your thoughts on the fallout of this event. I recall you are the holder of a Jean Monnet Chair at the University of Rijeka, in Croatia. And you are about to publish the very first issue of a new scientific journal, the Sports Law, Policy and Diplomacy Journal, in collaboration with the already long-standing Association for the Study of Sport and the European Union.
Interview by Rune Mahieu.